Jumping into the world of competition shooting can be intimidating, as there are many expert competitors in the mix. There's no shortage of people running courses with highly customized pistols with thousands of dollars invested.
Don't let that get you down or discourage you from joining in, though. Here are four Rock Island Armory (RIA) 1911s competition-ready right out of the box.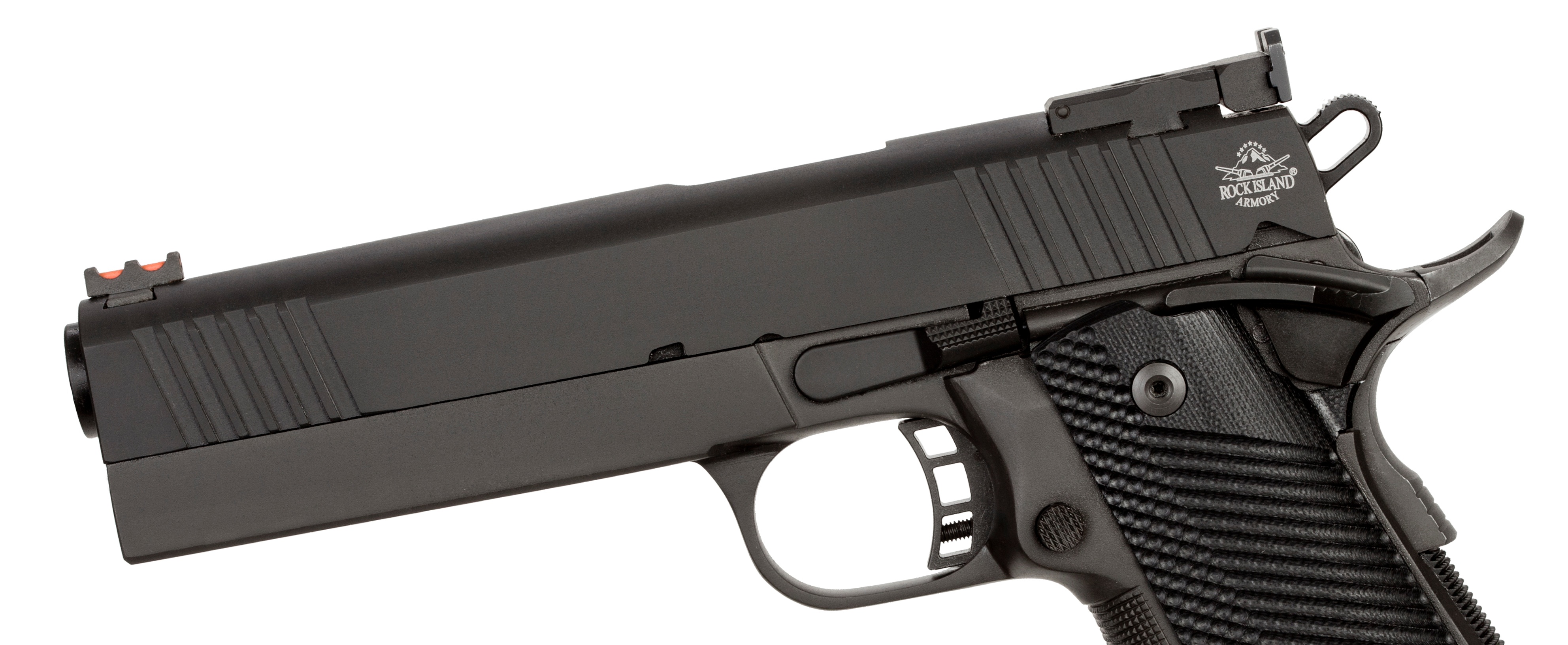 This pistol features a 16-round magazine, an adjustable rear sight and high-visibility fiber-optic front sight. It also has front and rear slide serrations, a skeletonized hammer and a parkerized finish. The 4-to-6-pound trigger also helps make this pistol a good starting point.
Also known as "Big Rock," it offers many of the same features as the above model, but the 10mm cartridge will give you extra velocity (plus a little more recoil) than 40S&W. The weight of the 1911's steel frame should help dampen the recoil a bit, though. This model also features a full-length Picatinny rail.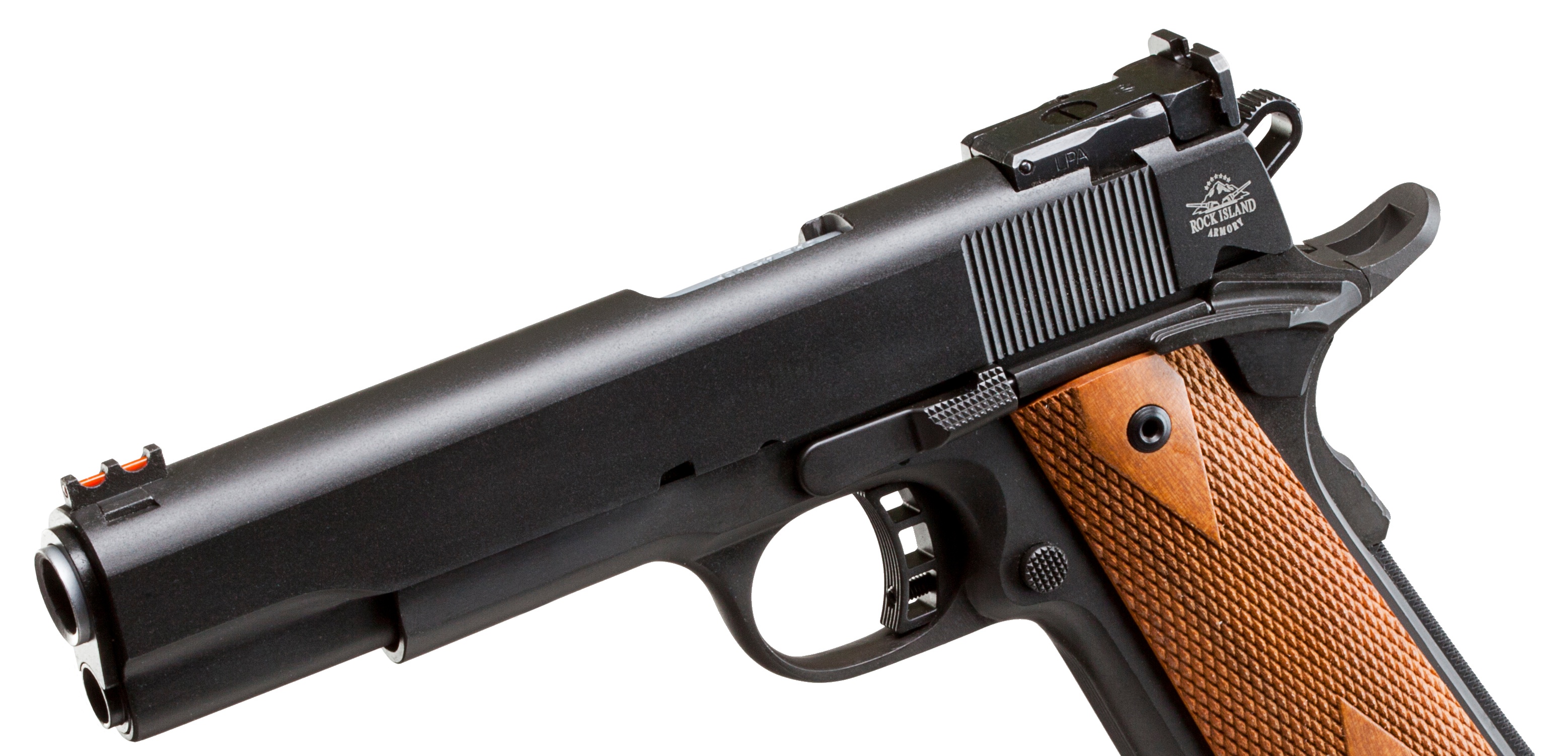 Like the previous two models, the Ultra 5" in 45ACP features a 4-to-6-pound trigger, skeletonized hammer and a parkerized finish. The capacity is slightly less at eight rounds, but the 45ACP cartridge has more widespread availability than the 10mm.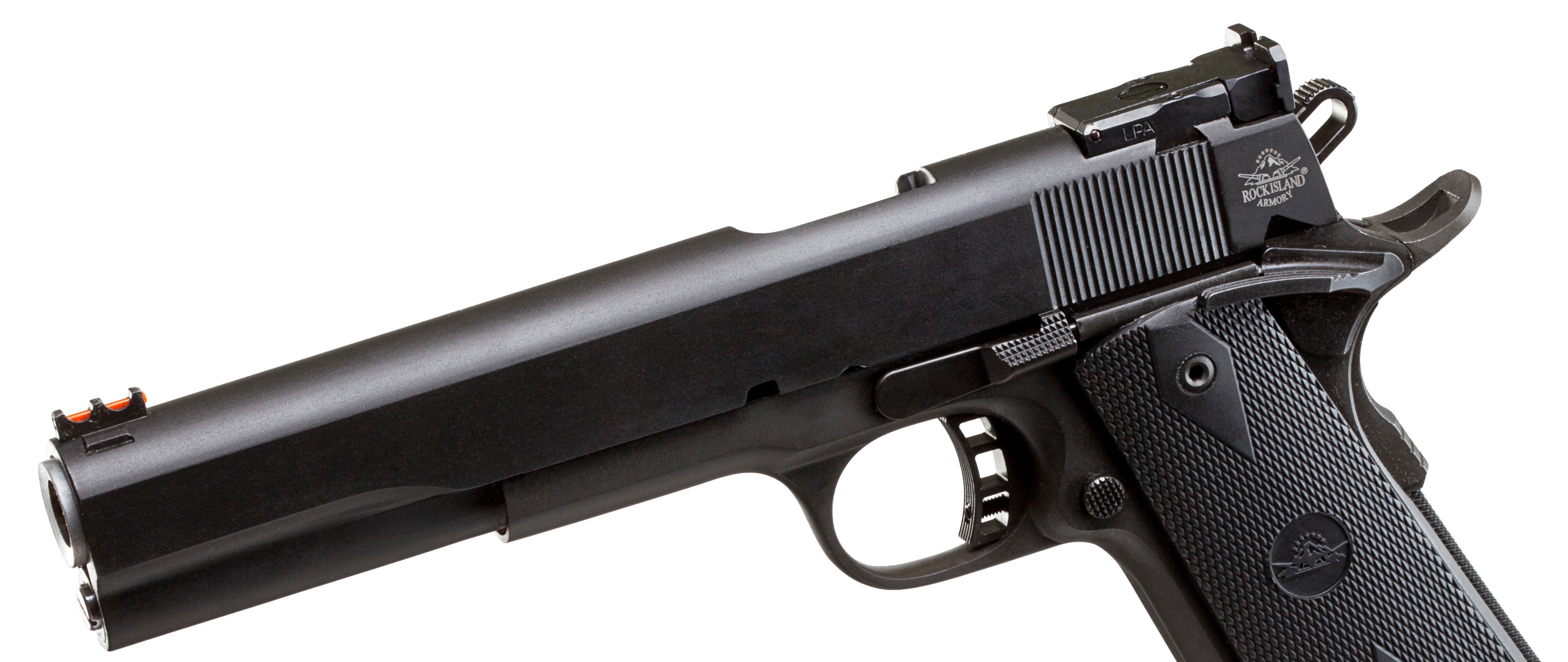 PRO Match TAC Ultra 6" – 45ACP
The TAC offers the same base features as the Ultra 5" in 45ACP, but it adds another inch to the barrel, a full Picatinny rail and rubber grips, making for a solid starter pistol for a new competitor.
---
Before you start competing, you should check your league's rules to make sure your pistol qualifies to compete. Also, while you've probably heard it hundreds of times, remember to have fun and focus on improving your skills, rather than comparing yourself to other shooters.
Compete away.