5 Most Difficult States to Obtain a Concealed Carry Permit
Posted by Team Armscor on Nov 13, 2019 12 Minute Read
In the United States of America, our ability to own and operate firearms is an incredible freedom that is afforded to us by the Second Amendment. Many Americans throughout the country exercise their Second Amendment rights and protect themselves by concealed carrying their firearms. Unfortunately, obtaining a concealed carry weapons permit in some states is far more difficult than in others.
Read on to find out which states are the most difficult to obtain a carry permit in.
California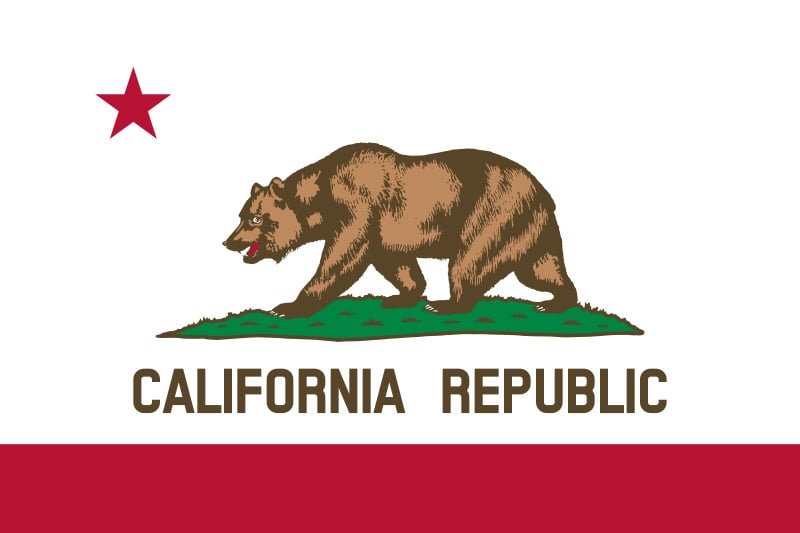 Perhaps the most notorious state in the Union when it comes to restricting citizen's gun rights, California has a storied history of enacting and enforcing restrictive gun laws—and their concealed carry policies are no exception. In the state of California, individuals are only granted a concealed carry weapons permit if they:
Are at least 18 years of age
Have cause to justify the issuing of the permit
Are of good moral character
Are a resident of the county or be employed within the county
Have completed an approved firearms training class
Have not been convicted of a felony or certain types of misdemeanors
Are not addicted to drugs
Have not been diagnosed as mentally ill
For more information on California's gun laws, visit the California page on the Gun to Carry website.
Connecticut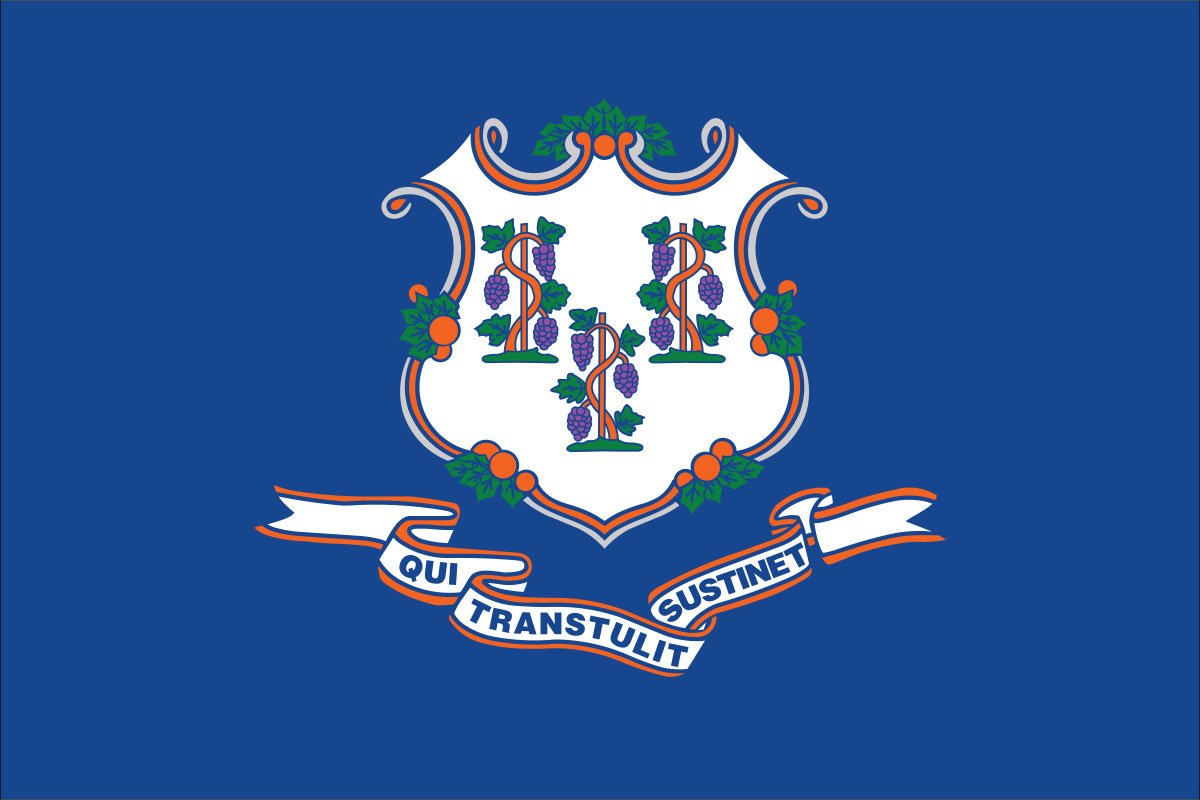 While not nearly as restrictive as other states listed here, Connecticut remains as one of the most difficult states in the country to acquire a concealed carry permit in. This is thanks, in part, to the state's "May Issue" status, its age restrictions and safety course requirements. Those wishing to gain a carry permit in the state of Connecticut must:
Be at least twenty one years of age
Be a legal resident of the United States
Have a residence or business in the jurisdiction in which they are applying
Intend to use the handgun for only lawful purposes
Be a "suitable person" to receive a permit
Have successfully completed a handgun safety course
Have not been convicted of a felony or a violation of:

Criminal possession of a narcotic substance
Criminally negligent homicide
Assault in the third degree
Reckless endangerment in the first degree
Unlawful restraint in the second degree
Riot in the first degree
Stalking in the second degree

Have not been convicted as a delinquent for the commission of a serious juvenile offense
Have not been discharged from custody within the preceding twenty years after having been found not guilty of a crime by reason of mental disease or defect
Not be subject to a restraining or protective order issued by a court in a case involving the use, attempted use or threatened use of physical force against another person
Not be subject to a firearms seizure order issued for posing a risk of personal injury to self or others after a hearing
Not be prohibited from possessing a firearm for having been adjudicated as a mentally incompetent under federal law
For more information on Connecticut gun laws, visit the Connecticut page on the Gun to Carry website.
Delaware
While Delaware is a "May Issue" state, it is generally pretty willing to issue shooters carry permits—assuming they are able to come up with the five references needed to prove that an applicant is of "good moral character." This unique restriction proves to be a particularly troublesome obstacle for those who are new to the state and may not have many connections who are willing to serve as a reference. In order to obtain a carry permit in Delaware, residents must:
Be at least 18 years old
Complete a firearms training course
Have five references from the county you reside in. The references shall clearly state that the applicant is a person of full age, sobriety and good moral character, that the applicant bears a good reputation for peace and good order in the community in which the applicant resides, and that the carrying of a concealed deadly weapon by the applicant is necessary for the protection of the applicant or the applicant's property, or both.
Have never been convicted in Delaware or elsewhere of a felony or a crime of violence
Have never been, as a juvenile, adjudicated as delinquent for conduct which, if committed by an adult, would constitute a felony—If under 25 years old
Have never been convicted for the unlawful use, possession, or sale of a narcotic, dangerous drug, or central nervous system depressant or stimulant
You are not subject to a Protection From Abuse Order issued by a court
Have never been committed for a mental disorder to any hospital, mental institution, or sanitarium
For more information on Delaware gun laws, visit the Delaware page on the Gun to Carry website.
Illinois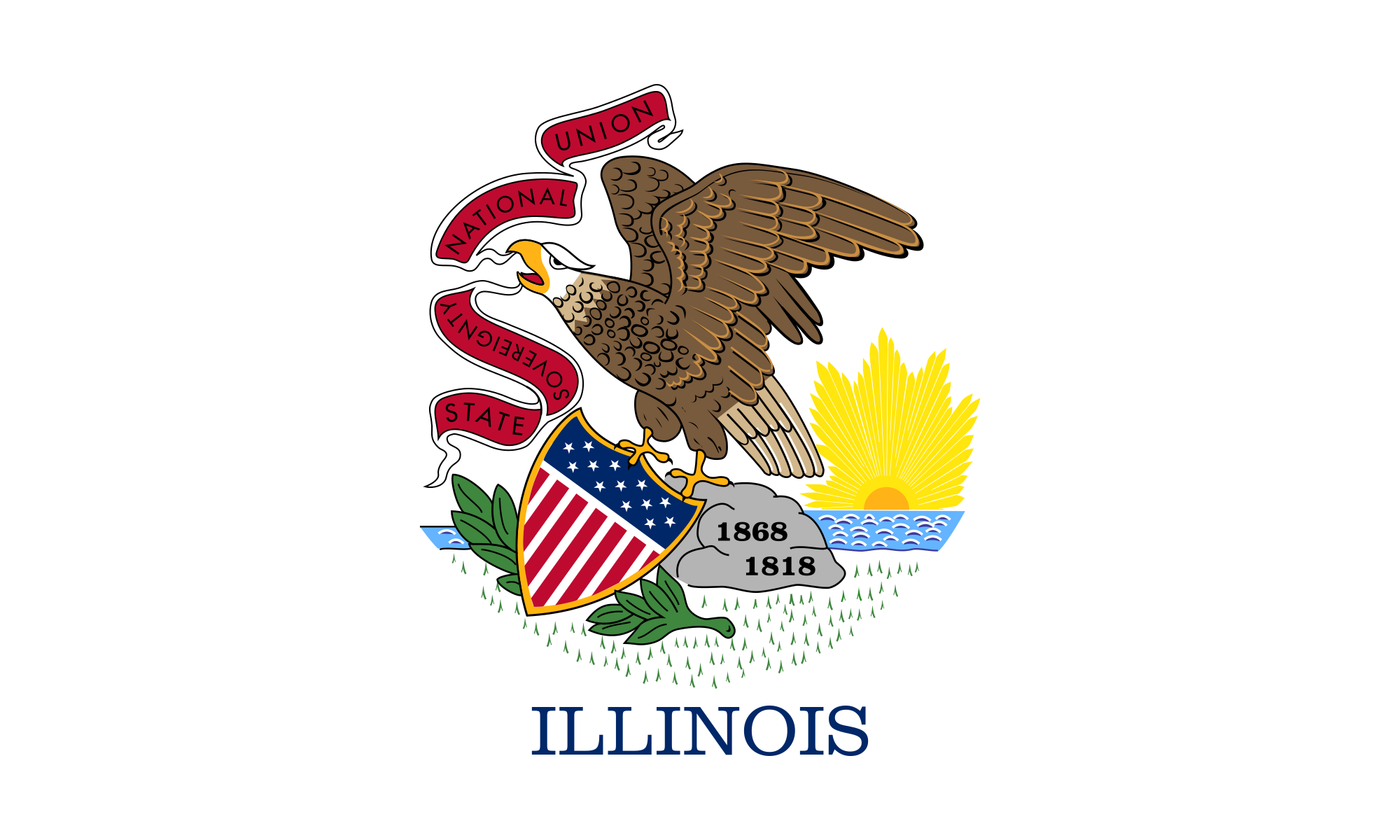 Illinois, home of the Windy City and its well-known gun restrictions differs from most of the states on this list in the fact that it is a "Shall Issue" state. However, what separates Illinois from other "Shall Issue" states is that law enforcement officials have the right to object to a CCW license being issued if they think the applicant is a danger to public safety or themselves. Illinois also distinguishes itself by requiring that applicants have a FOID card before they complete their application—which is needed to purchase firearms in the state. In order for Illinois residents to obtain a carry permit, they must:
Be at least 21 years old
Have a valid Firearm Owner's Identification card (FOID)
Have not been convicted or found guilty of a misdemeanor involving the threat of physical force or violence to any person within the past 5 years
Not have 2 or more violations related to driving while under the influence of alcohol, other drugs, intoxicating compounds within the past 5 years
Not be subject to a pending arrest warrant, prosecution or proceeding for an offense or action that could lead to disqualification to own or possess a firearm
Have not been in a residential or court-ordered treatment for alcoholism, alcohol detoxification, or drug treatment within the past 5 years
For more information on Illinois

gun laws, visit the Illinois
page
on the Gun to Carry website.
New York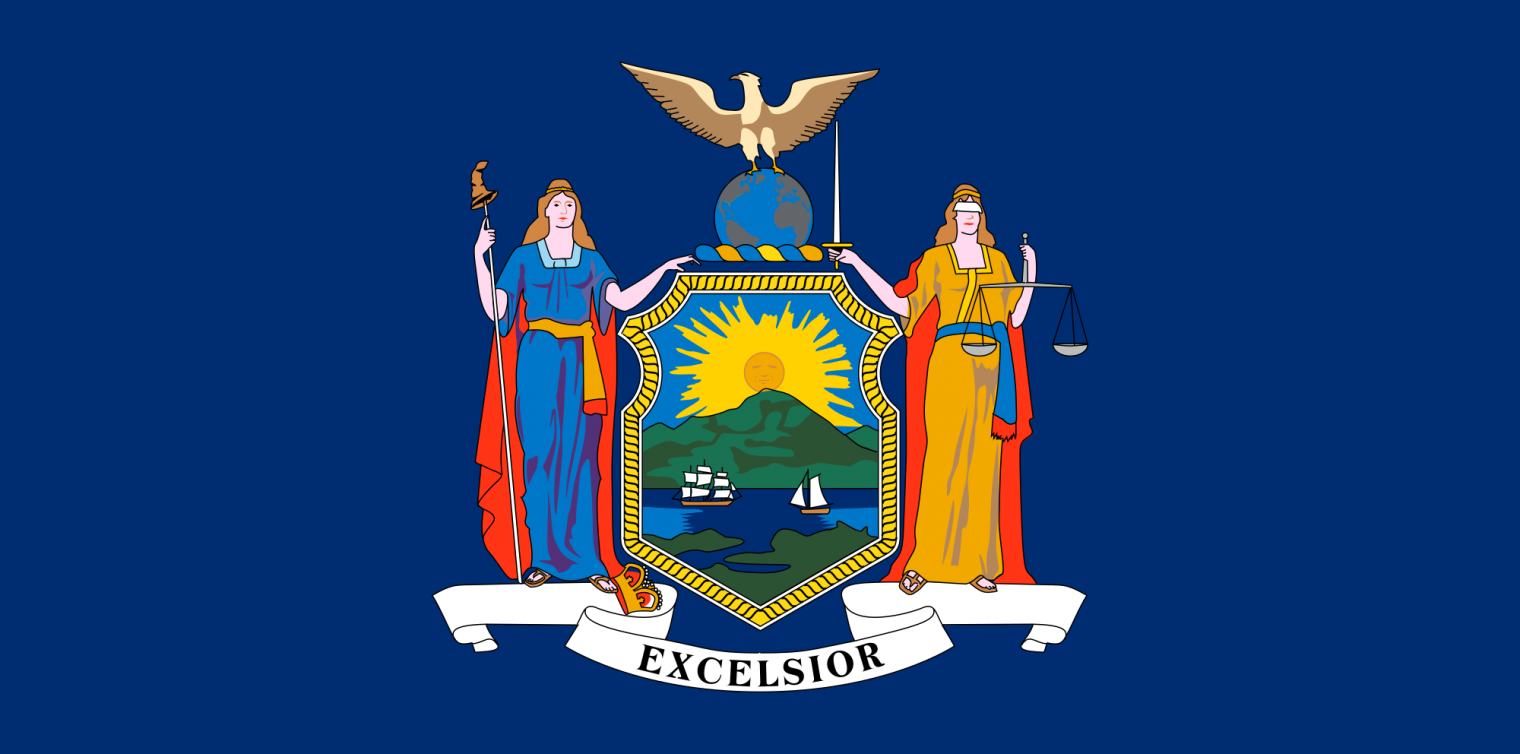 New York, much like Illinois, has gained a reputation for its biggest city and its harsh gun laws. New York is a "May Issue" state, making it similarly restrictive to other states listed here. New York is also similar to Delaware in that the state requires applicants to supply four personal references that they are not related to along with their application. Concealed carry permit holders in New York must:
Be 21 years of age or older, provided, however, that where such applicant has been honorably discharged from the United States army, navy, marine corps, air force or coast guard, or the national guard of the state of New York, no such age restriction shall apply
Reside or maintain a principal place of business within the county application is filed in
Be of good moral character
Not be subject to a protective court order
Show proper cause exists for the issuance of a carry license, including, for example, target shooting, hunting, or self-defense
Have no prior conviction for a felony or other serious offense under NYS Penal Law
Not have a good cause for the denial of the license
Not be residing in the United States illegally or unlawfully
Not have been admitted to the United States under a non-immigrant visa
Have not been convicted of a misdemeanor crime of domestic violence
Have not had a guardian appointed for him or her pursuant to any provision of state law, based on a determination that as a result of marked subnormal intelligence, mental illness, incapacity, condition or disease, he or she lacks the mental capacity to contract or manage his or her own affairs
Be free from any mental disorders, defects or diseases that would impair his or her ability to safely possess or use a firearm
Not have been involuntarily committed to a facility under the jurisdiction of the department of mental hygiene
Have not had a license revoked or who is not under a suspension or ineligibility order
For more information on New York gun laws, visit the New York page on the Gun to Carry website.
Bonus: Washington D.C.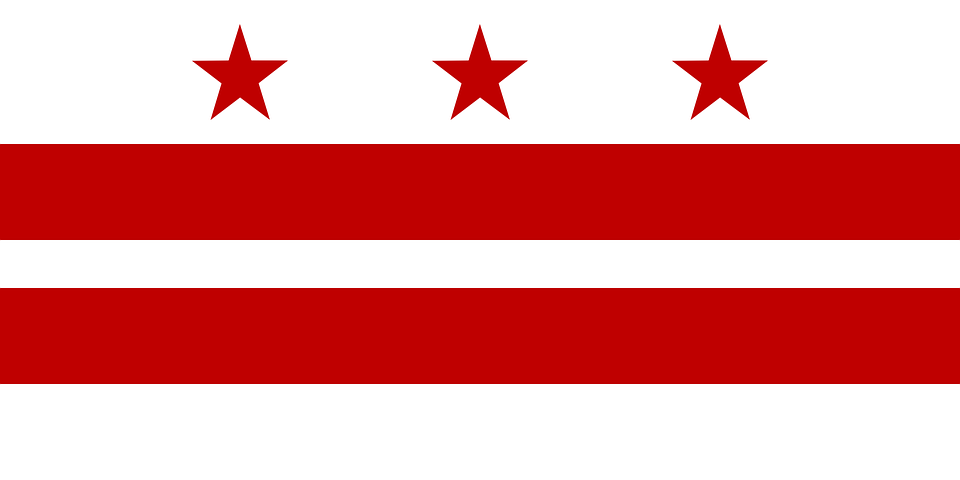 While it may not be a state, the District of Columbia warrants inclusion in this list due to its particularly restrictive gun laws. The district's laws make applying for and receiving a permit impossibly difficult. Additionally, they do not have any reciprocity agreements with other states and will not honor any other state's concealed carry license. What's odd is that, assuming you meet the district's requirements and can maneuver through mountains of red tape, the district is "Shall Issue." In order to obtain a carry permit in Washington D.C., shooters must:
Be at least 21 years of age
Meet all of the requirements for a person registering a firearm

Possess a registered pistol, or register one at time of CCL application

Not currently suffer nor has suffered in the previous five (5) years from any mental illness or condition that creates a substantial risk that he or she is a danger to himself or herself or others provided that if the person no longer suffers such mental illness or condition, and that person has provided satisfactory documentation required under § 2337.3, then the Chief may determine that this requirement has been met
Have completed a firearms training course, or combination of courses
Have a bona fide residence or place of business

Within the District of Columbia
Within the United States and a license to carry a pistol concealed upon his or her person issued by the lawful authorities of any State or subdivision of the United States
Within the United States and meets all registration and licensing requirements

Have demonstrated to the Chief good reason to fear injury to his or her person or property or has any other proper reason for carrying a pistol
Be a suitable person to be so licensed
For more information on Washington D.C. gun laws, visit the Washington D.C. page on the Gun to Carry website.
The right to carry concealed is one that is all-too-often looked over and abridged. While many states recognize the individual liberties afforded by the Second Amendment, others make the lawful carrying a handgun extraordinarily difficult.