A 1911 Buying Guide for Female Shooters
[Free Download]
Female shooters: You're ready to pick up your first (or perhaps next) firearm – whether it's for self-defense, home-defense or recreational and competition shooting. If a pistol is what you're after, a 1911 is a great place to start.
Before you begin the purchasing process, consult this quick-hit guide.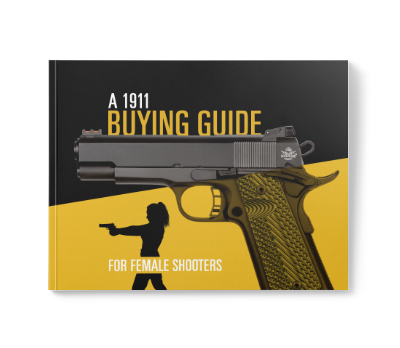 What considerations should a female shooter make when picking out a 1911? When it comes to shopping for your next go-to pistol, women have a lot of options. From choice of caliber, to selection of size to picking out performance, there are plenty of things to keep in mind.
In this guide, you will find tips for female shooters for picking out the perfect 1911, including:
Weighing your ammo options
Weighing your frame options
Weighing your functionality options
If you're ready to buy, complete the form to download the free "1911 Buying Guide for Female Shooters."