Hello Armscor-Rock Island Armory fans!
You might've noticed a few changes to the Armscor-Rock Island Armory website recently. It's all part of making Armscor.com better and easier to use.
The Armscor and Rock Island Armory brands have grown tremendously on a global scale in recent years. With more than six decades of experience, we've sold hundreds of thousands of firearms to responsible owners for the purpose of defense, competition and recreation. And that growth continues into 2015.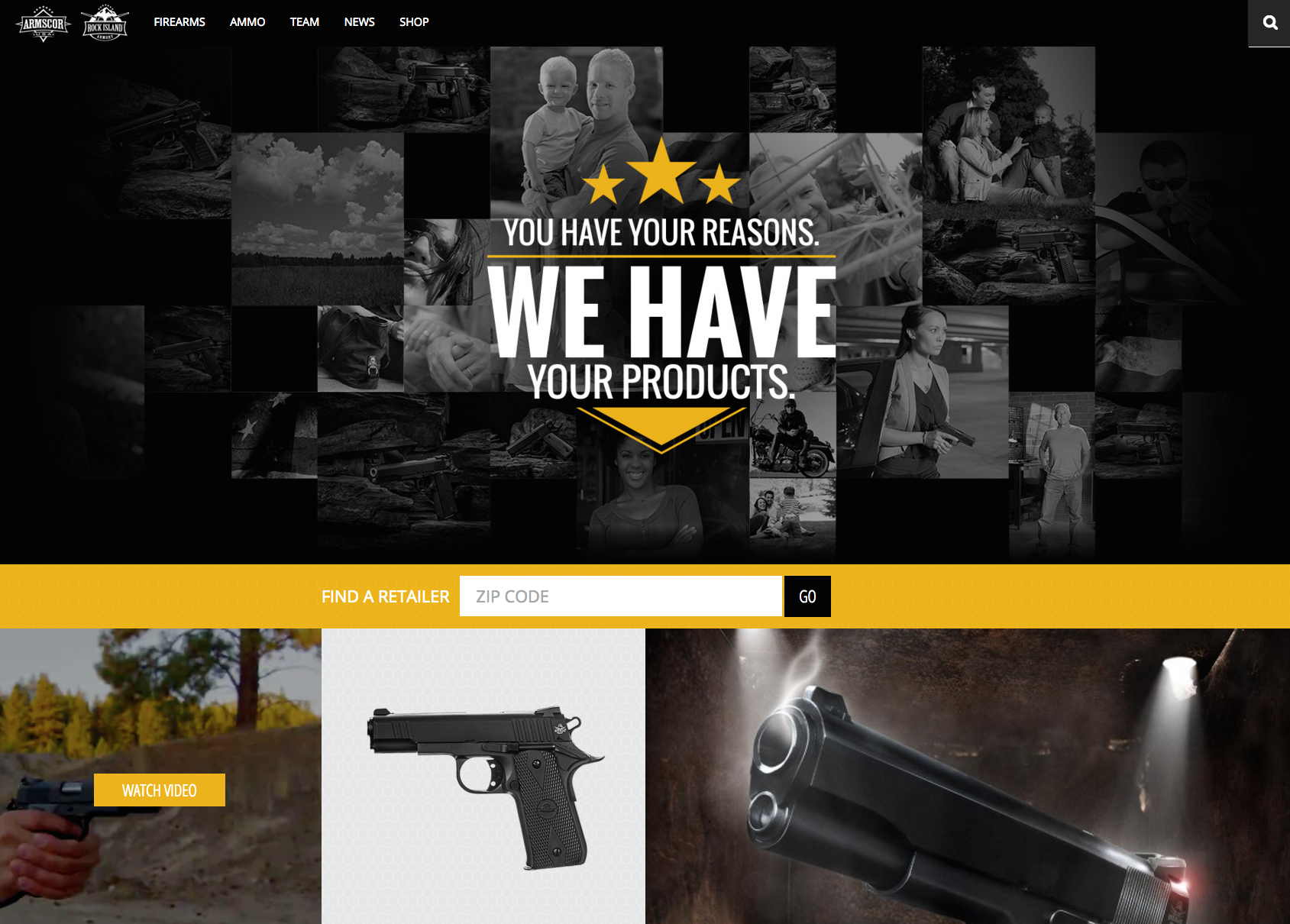 Which is why now is the perfect time to bring you an improved web experience at Armscor.com.
Here's what' new:
A new look – the new design was created to make it easier to digest information on the homepage and throughout the site

Clearer pricing – the MSRP is now more clearly displayed on each product page
A focus on ammo – the new site brings ammunition needs to the forefront by putting it front and center
Simplified purchasing – the buying process has been integrated with partner sites to create a more user-friendly purchasing experience
More content – the redesign includes an expanded news blog to keep you posted on the latest in the Armscor-Rock Island Armory world

Streamlined navigation – with easier-to-follow menus and streamlined ability to find the page you're looking for

Mobile enhancements – our website now displays even better on your smartphones and tablets

Expanded team page – the team area now features more information on your favorite Team Armscor members
These changes are meant to provide a modernized and useful space for our fans to find what they need.
Welcome to the latest evolution in the world of Armscor and Rock Island Armory.
Martin Tuason
CEO