10 Budget-Friendly RIA Pistols That Still Pack a Punch
Posted by Team Armscor on Nov 4, 2021 7 Minute Read

There's no shortage of options in the 1911 market. You can find tricked-out, customized 1911s for thousands of dollars. But what do those tactical engravings truly give you? Sometimes, not much outside of looks. Well, we have a surprise for you - quality 1911s don't have to cost you a month's pay.
Take a look at these 10 affordable options from Rock Island Armory.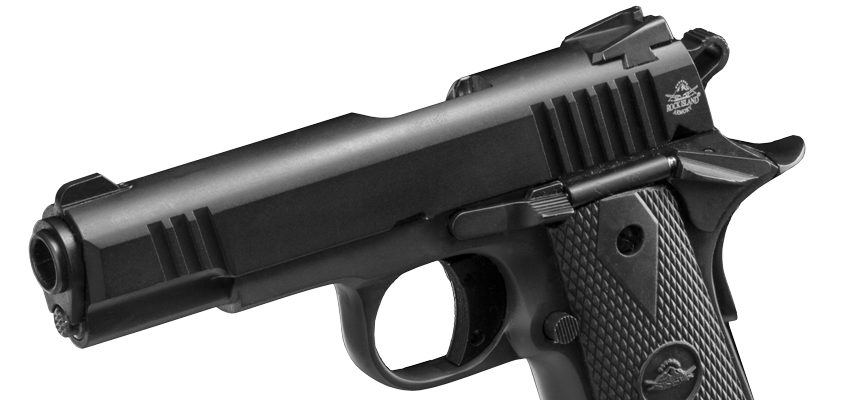 Weighing in at an ultra-light 1.62 pounds is the Baby Rock in 380ACP. The Baby Rock features low-profile sights and a 3.75-inch barrel – a perfect match for concealed-carriers.
But, here's the best part - it retails for less than $500.
MSRP $460

It's a classic, sleek and smooth pistol truly reminiscent of its original design and chambered in the affordable 9mm cartridge.
MSRP $522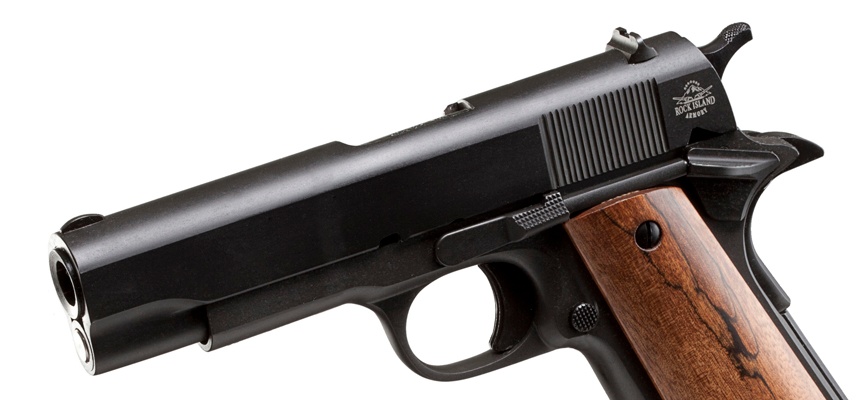 Another excellent, classic-look 1911 in its original 45ACP cartridge and outfitted with a 4.25-inch barrel. As with all Rock Island 1911s, you can expect a four- to six-pound trigger pull.
MSRP - $537

Meet the GI Standard CS - a superb match for those interested in a compact option while keeping the hard-hitting 45ACP caliber in tow.
MSRP $545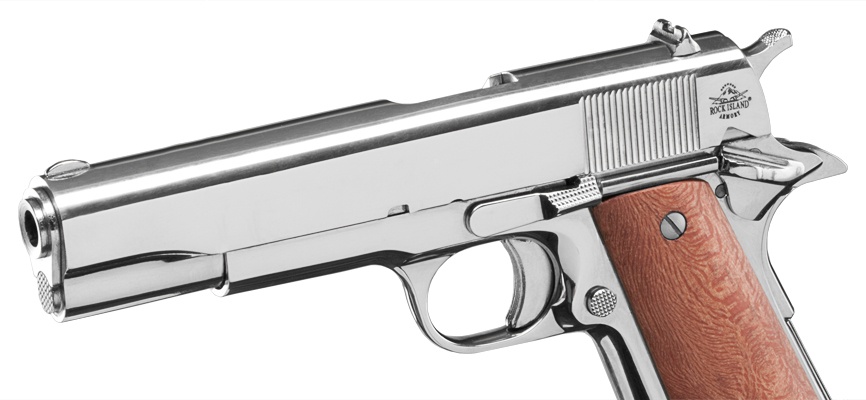 Tired of the old 9mm versus 45ACP debate? Here's your way out. A 1911 in 38 Super, with all the simplicity you expect from a 1911.
MSRP $545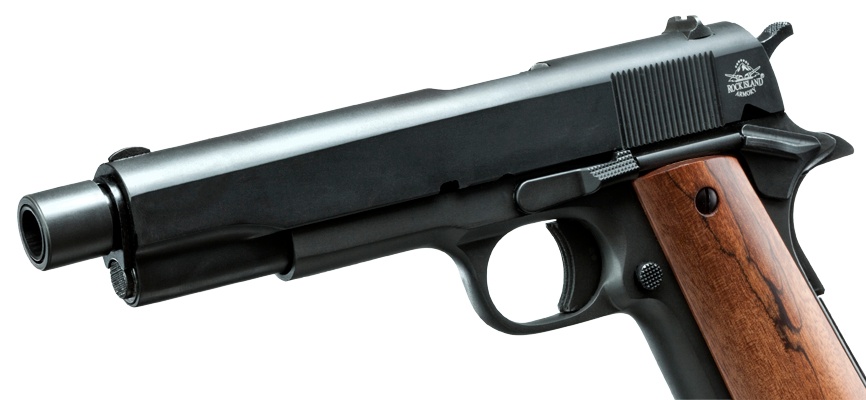 So you want a smooth-shooting 1911 but with the option to accessorize a bit? Perhaps a suppressor is calling your name. Well, look no further than this GI Standard with a threaded barrel.
MSRP $552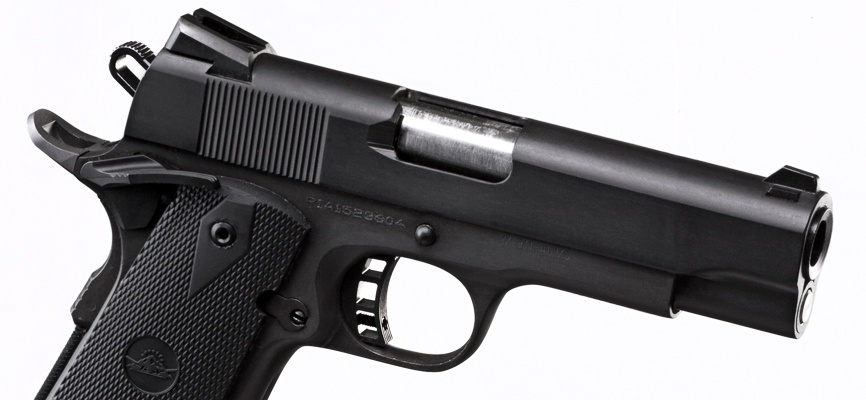 The Rock Standard comes with texturized, rubber grips and a skeletonized hammer and trigger. It features a 4.25-inch button-rifled barrel and weighs in at 2.36 pounds unloaded.
MSRP $592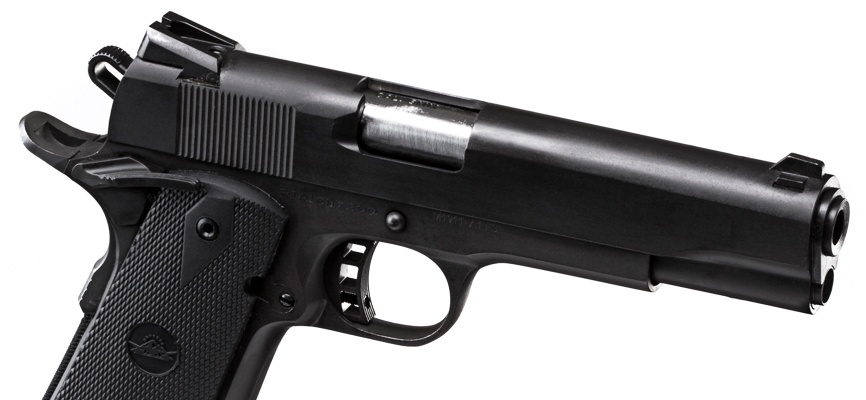 The Rock Standard Full-Size is another 70 series design option, similar to the Rock Standard MS but chambered in 9mm and with a five-inch barrel.
MSRP $594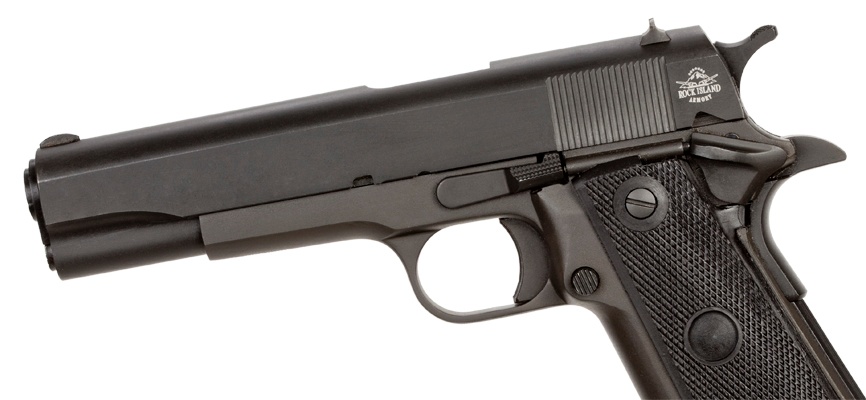 Wouldn't it be great if you could have a 1911 with a capacity greater than eight or nine rounds? Well, you're in luck - the GI Standard FS HC utilizes double-stack magazines allowing you to carry 14 rounds of 45ACP. It's a win-win.
MSRP $608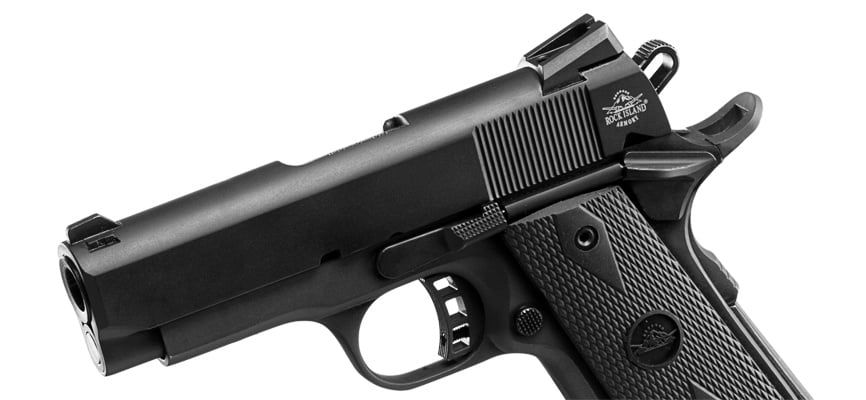 Checkered grips? Check. 45ACP? Check. Skeletonized hammer and trigger? Check. A 3.50-inch barrel? Check. An excellent, concealable option, all retailing for less than $650? Check.
MSRP $618