1911 Pistol Accessories Everyone Needs
Posted by Team Armscor on May 16, 2022 5 Minute Read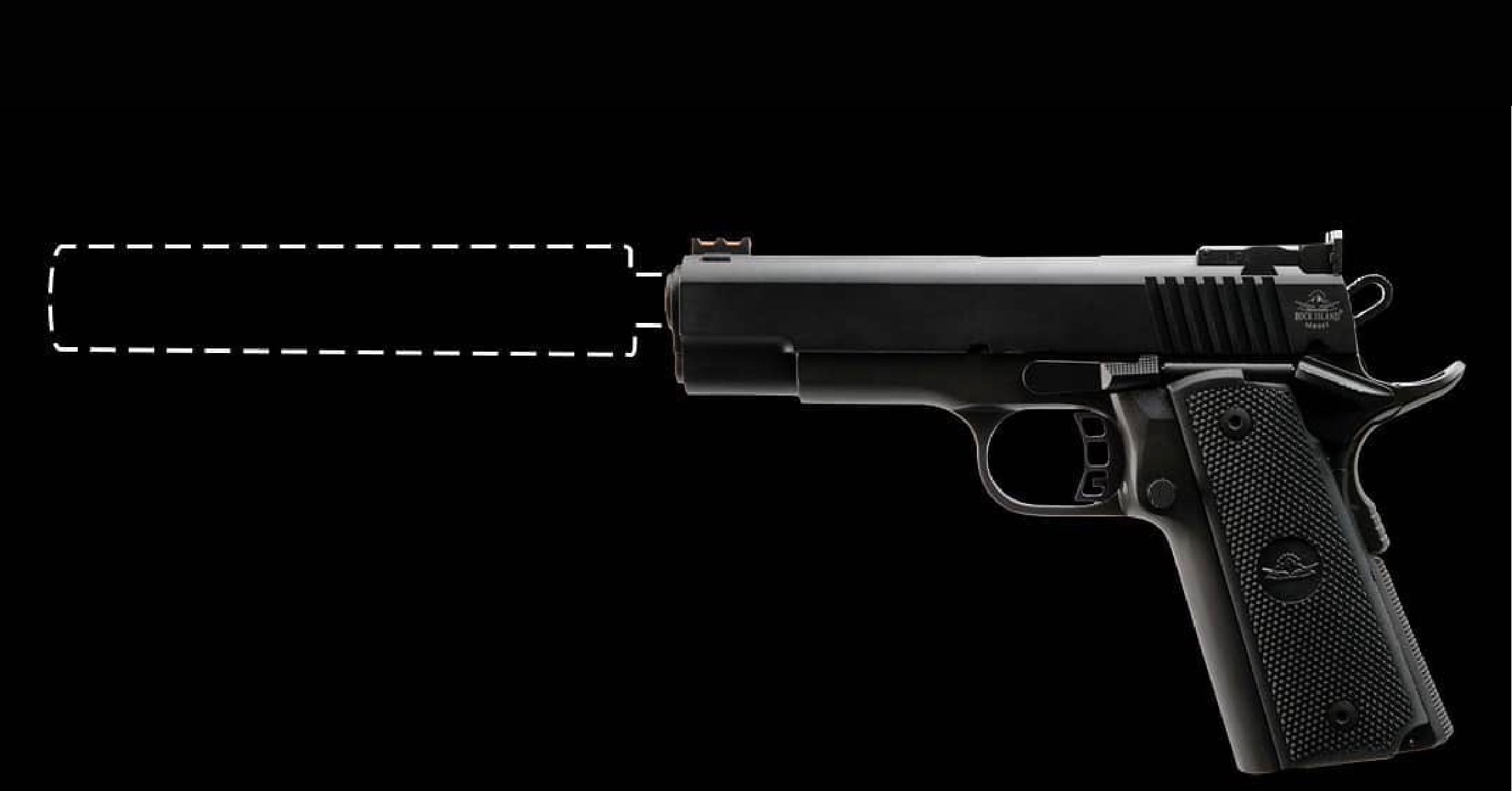 There's no shame in it. A lot of people do it. You might be doing it and not even realize it.
You're a tinkerer.
If you just can't help but adjust, swap and add on accessories to your guns—particularly your 1911, we want to help you.
Here are a few categories of customizations you'll want to keep in mind when tinkering.
Triggers
1911s are renowned for their triggers—in fact, it's one of the reasons people carry them. But there are plenty of options for people looking for something lighter, heavier or just plain cool-looking. Before you decide to switch things up, make sure you put some thought into how you're planning to use your firearm. For example, if it's primarily for home defense, you might want to avoid a hair-trigger for safety reasons. We recommend chatting with your gunsmith about it. They can talk you through your options and make whatever adjustments you decide on.
Sights
As with triggers, the sights you choose ought to come down to how you plan to use your firearm. Standard iron sights can be a pain to use at times, especially if your eyesight isn't great. Consider this: You don't want to be caught in a low-light situation where your life is on the line and not be able to see your sights. So, if you're concealed carrying a 1911 (or any pistol), or planning to use it for home defense, upgrading to a set of night sights is an excellent idea. Another low-light option: taclights and lasers. Crimson Trace knows a thing or two about lasers and has plenty of products that don't require an accessory rail.
Check out these 1911 iron sights
Muzzle Devices
If you have a threaded barrel on your RIA 1911, you should take a look at muzzle devices. While these are popular on rifles, pistol owners have options. You'll run across compensators, muzzle brakes and suppressors.
Compensators: These are designed to minimize muzzle rise, helping you get your sights back on target more quickly. As you fire, the gases vent upward from the compensator, pushing the muzzle downward. The downside: the flash gets thrown into your line of sight.
Brakes: A brake reduces the amount of recoil you feel when you fire. Brakes are designed so that the gases work to push the gun more forward than backward. Good-neighbor notice: Some brakes vent gases to the side, which can annoy the shooters next to your lane at the public range.
Suppressors: These work as excellent muzzle brakes, while also reducing the amount of noise your gun makes. Of course, the trick here is actually acquiring the suppressor. They aren't legal in every state, and to get one, you have to jump through the ATF loops—filling out paperwork and paying a tax stamp.
Check out these pistol muzzle devices
Grips
Your hands aren't quite like anyone else's. Good news! Thanks to the 1911's popularity, you can probably a pair of 1911 grips out there to meet your preferences—from rubber grips with an extra-"grippy" feel and finger grooves to wooden options with eye-catching finishes and checkering. There is also an array of simpler grips with the standard "government model" look.
Pro tip: In a pinch, a little grip tape can mitigate sweaty-palm syndrome and help you keep better control of your firearm.
Slide Updates
Some 1911 owners opt to replace their slides entirely—for example, opting for an extended slide for easier handling. Others look for something a little more low-profile. You might also consider visiting with your gunsmith about cutting out sections of your slide to reduce your 1911's weight.
As with everything related to your firearm—safety comes first. Make sure you visit with someone who knows what they're doing before making any alterations to the structure of your 1911.
An out-of-the-box 1911 is a great first step, but adding these tweaks will put your pistol at the top of its game. If your life is on the line, why would you want to leave anything up to chance?