1911 Shopping Guide: What to Look for in a 1911
Posted by Team Armscor on Jan 12, 2021 10 Minute Read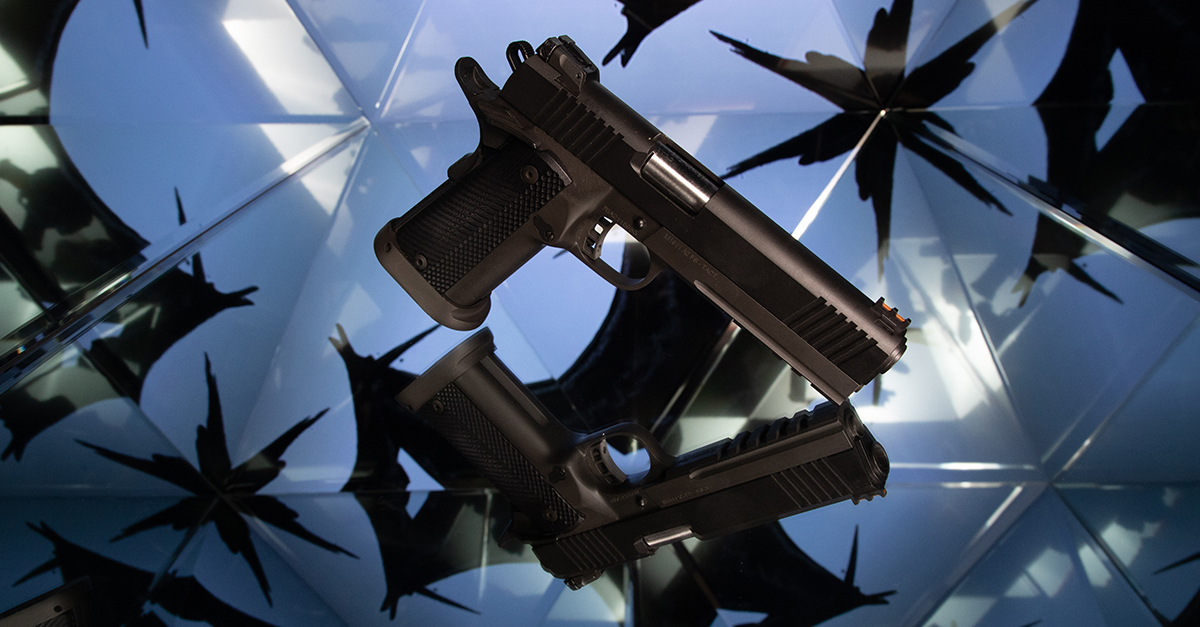 The 1911 – there's nothing quite like it. It has stood the test of time and served civilians and servicemen for over the last 100 years. This great pistol and its legacy will continue for as long as we can see. So, if you're in the market for a new 1911, you've come to the right place.
Here's your go-to guide on what to look for in a 1911.
Usage
There's plenty of variety within 1911s. They're a versatile model with tons of applications. 1911s are perfect for competitive shooting, home defense, concealed carry and even hunting. Before you pick out your next pistol, you first need to know how you'll use it. Do some research – find out what matters most to you. Will you use it for multiple purposes? It's a good starting point for your pistol buying journey. Only you can decide how you'll use your newest piece.
Capacity
Capacity is an important feature when it comes to firearms. In some situations, reloading just isn't an option and timing is everything. There are pros and cons for both single and double stacked magazines. Single stack magazines are lightweight, concealable and easy to handle. But a smaller magazine means a smaller capacity. It's a numbers game for double stack magazines. They're bigger and can hold double-digit rounds. When lives are on the line, you'll want as much capacity as possible. There're always two sides to every coin, though. A larger capacity means a larger sized pistol. This could be an issue if your 1911 is for concealed carry. A larger capacity could mean easier printing and a less comfortable carry experience depending on your carry method. The BBR 3.10 gives you the best of both worlds. It's our smallest and lightest 45 ACP handgun and comes with an impressive 10+1 capacity. Check it out here.
Size & Weight
1911s come in a variety of shapes and sizes, but for the most part, it has a slim profile and easy handling. Before you pick out your pistol, be sure to actually pick up your pistol and see how it feels. You can't judge a book by its cover. You never know how a gun feels and handles unless you pick it up. Size matters, and in the world of shooting, one size doesn't fit all. If you want to own a 1911 for everyday carry purposes and want the most concealability, compact and sub-compact sizes are the way to go.
A gun's weight plays a huge role in how much recoil is produced. Nowadays, a lot of 1911s are made with polymer frames, but steel frames have their benefits too. Typically, you'll go with a polymer frame if you want a quick draw and a light weight. Steel frames are all about the low recoil and hefty weight. The Nickel GI Standard is both a pretty gun with pretty great handling.
Ergonomics
Functionality is important with any firearm. Before you choose your next 1911 ask yourself, "How easy is it to use?" Can you pick up your 1911 and operate it in a quick fashion? Practicality and comfort are important factors when picking out a 1911. Consider the ergonomics of these features:
An effective 1911 has easy-to-use features that are reliable. Before you start shooting, you want to make sure you're working with a well-oiled machine.
Caliber
1911s are made in a wide variety of calibers. Each shooter has different needs and different shooting abilities. Finding the right caliber is another important decision you've got to make when picking out your 1911. Do you want a heavy bullet with higher energy? Are you looking to use a common caliber with ready-available ammunition? If you aren't familiar with calibers and their characteristics, it might be overwhelming having a bunch of different options available. Do your research and try out different calibers first-hand.
If you're a caliber expert maybe try something new. You've seen us do it with TCM ammo, and we've done it again with the TCM9R. The Armscor 22TCM9R™ round matches the size of a 9mm cartridge, allowing it to feed and function properly in supported 9mm firearms. It's smaller with the exact same bullet weight and huge performance, it screams toward targets at 2,000 fps.
Rock Island Armory is the largest producer of 1911s on the planet… so we know a few things about these pistols. Find your next favorite gun here.