Competitive Shooting with a 1911 Pistol: The Basics
Posted by Team Armscor on Dec 29, 2021 5 Minute Read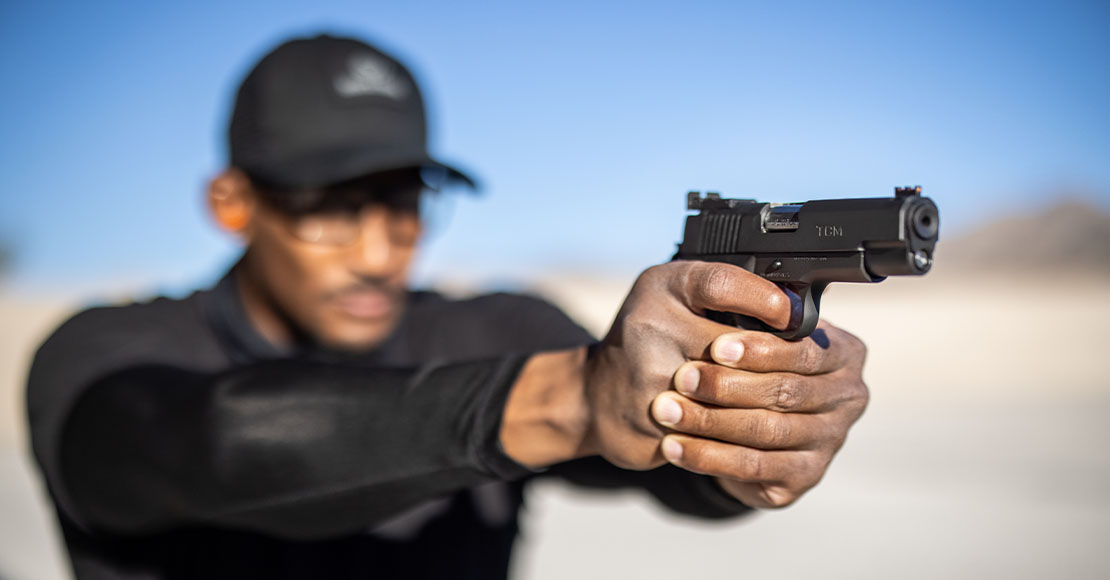 Calling all soon-to-be competitors...
Getting in on the circuit is more than just signing up - you'll need a reliable, well-fit pistol to ensure your competition game is on target. With their solid construction, reliable performance, array of customizable options, good triggers, and excellent safeties, you can't go wrong with a 1911.
Keep the following in mind when you're venturing out to pick up your trusty 1911 competition pistol. And make sure you read to the end for some tips on which 1911 is right for you.
Know Your League
First things first: The organization in which you'll choose to compete, as well as the divisions of competition in which you'll participate, will partially dictate your potential 1911 options. For example, if you opt into the United States Practical Shooting Association (USPSA) or the International Defensive Pistol Association (IDPA) events, you'll need a pistol whose caliber is at least 9mm. Do your research on your desired organization and pick out a pistol that is most prized among its judges and competitors. Scoring might be a little different depending on this selection (as well as the general performance of said calibers).
Find the Perfect Fit
You're going to be toting this thing around the range for a while. And often. And drawing quickly. So, in that case, fit matters. If you don't make an ergonomic choice, you may grow to resent your go-to 1911 competition pistol. A lot of this will depend on your hand size and your grip style. Head to the local gun shop and get your hands on a wide variety of pistols in your desired style and caliber. A 1911 is kind of made for an uncommonly ergonomic grip, so opting for one for the competition circuit is a solid place to start.
Maximize Your Capacity
While your division and organization will stipulate just how much you can do so, maximizing your capacity is a good rule of thumb when planning out your competition pistol purchase. You can always scale back to a less boisterous capacity, if need be, but start big. This way you can vary up your match choices down the road - some will allow a higher-capacity pistol. (Plus, the more you have to reload, in many cases, the less impressive your final time will be.)
Optimize Your Materials
What's your ideal 1911 made of? The materials comprising your 1911 competition pistol matter. Namely, if you plan to compete for the long-term, you need something that's durable and resilient for contest after contest. Remember that you have options when it comes to 1911 styles. Rock Island Armory 1911s, for example, are made out of highly durable 4140 Ordinance steel - you'll need something with a steely resolve for maximum long-time use.
New to the game? Here are a few solid options for beginners.
Check out these four Rock Island Armory (RIA) 1911s that are competition-ready right out of the box.
This pistol features a 16-round magazine, adjustable rear sight, and high-visibility fiber-optic front sight. It also has front and rear slide serrations, a skeletonized hammer, and a parkerized finish. The 4-to-6-pound trigger also helps make this pistol a good starting point.
Also known as "Big Rock," it offers many of the same features as the above model, but the 10mm cartridge will give you extra velocity (plus a little more recoil) than 40S&W. The weight of the 1911's steel frame should help dampen the recoil a bit, though. This model also features a full-length Picatinny rail.
Like the previous two models, the Ultra 5" in 45ACP features a 4-to-6-pound trigger, a skeletonized hammer, and a parkerized finish. The capacity is slightly less at eight rounds, but the 45ACP cartridge has more widespread availability than the 10mm.
The TAC offers the same base features as the Ultra 5" in 45ACP, but it adds another inch to the barrel, a full Picatinny rail, and rubber grips, making for a solid starter pistol for a new competitor.
Before you purchase, check your league's rules to make sure your pistol qualifies to compete. Also, while you've probably heard it hundreds of times, remember to have fun and focus on improving your skills, rather than comparing yourself to other shooters. Above all, stay safe!
For more guidance check out our Shooting Techniques Page.