Get Familiar with Firearms: GI, Standard & Ultra
Posted by Team Armscor on Apr 4, 2023 4 Minute Read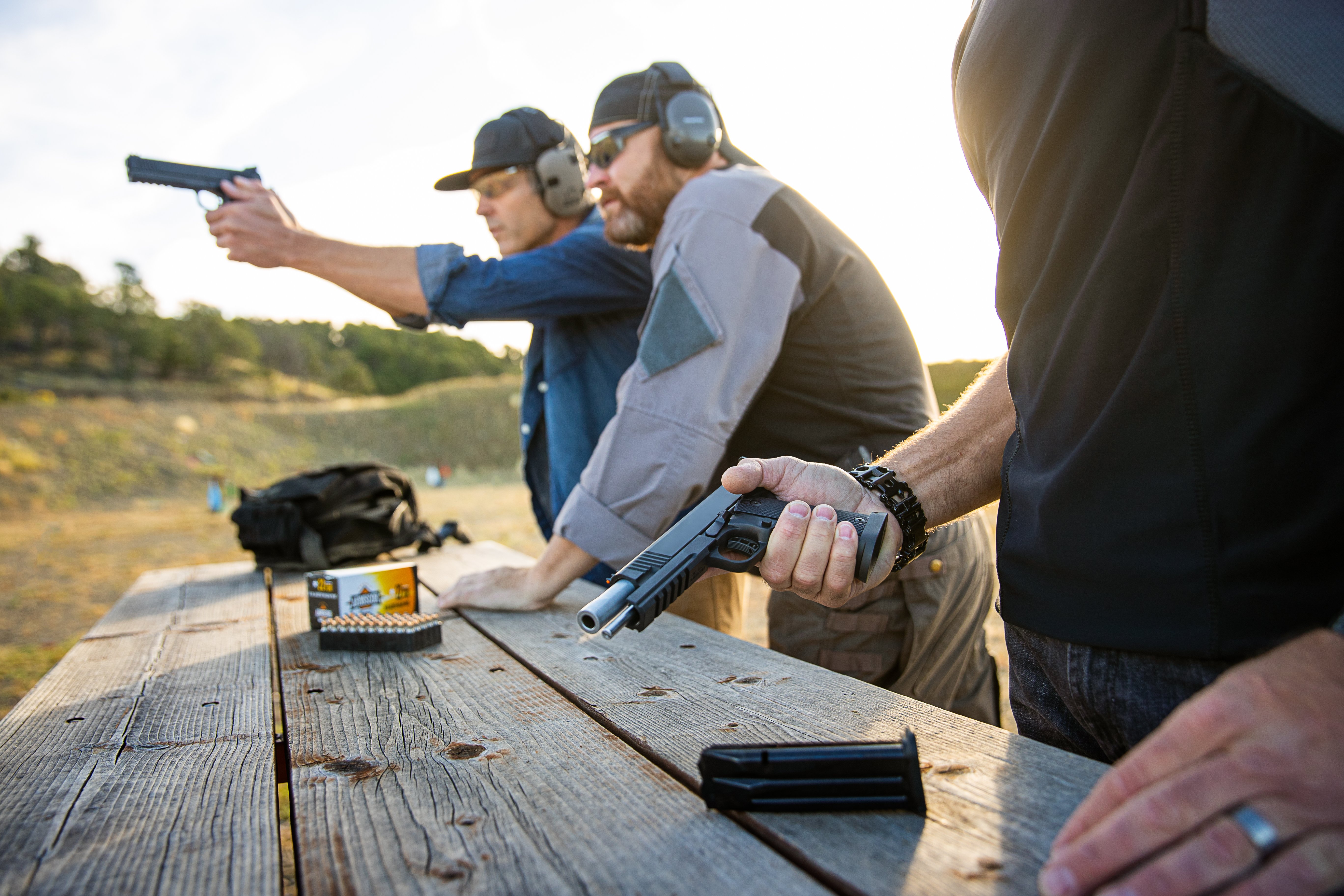 If you've ever browsed through our catalog of firearms, you might have thought at one point, "What exactly is the difference between a GI and Ultra series? How about the Standard series? Why do some look different, and some look similar even though they are kind of the same but not really!?" Trust me, you weren't the first person to have those thoughts, and I'm sure you won't be the last. HOWEVER, there is some hope, and it's not on the way… it's right here! Let's break things down for you in a way that I find easiest for anyone to understand.
BREAKING DOWN THE GI SERIES OF FIREARMS
First, we have the GI series of pistols. These will have all the very basic 1911 features from way back in the day. I'm talking about going back to, "the year was 1911 and the M1911A1 was brought into service" time frame.
This pistol wasn't necessarily built with comfort in mind, but rather cost and similar to what would be produced in world wars. I would dare to say that this was the "Geo Metro" of firearms. It got you from point A to B, it kept the rain off your head and some extra seats for you to be able to bring others along. However, don't expect power seats, power windows, or Apple Play because this was the car you got for the teenager that was going to probably hit a light pole, a parked car or maybe even the family dog. It's ok though because it didn't really cost all THAT much, so if it got a little banged up, no big worry. This is a great entry point for a 1911 if you want to get familiar with the controls and appreciate the base functionality of a 1911 pistol.
The GI 1911 is the most cost-effective version of the 1911 that we make. We are talking about all the basic parts that have no glitz, glam, or fashion. GI Sights, GI Trigger, GI Hammer, GI Grip Safety, and normally traditional 1911 wood grips to finish it all off.
UNDERSTANDING THE STANDARD SERIES OF FIREARMS
Now, if you are out and about getting groceries or picking up the kids from school, you might notice that there are a LOT of Chevy vehicles around you. It's one of the most common brands – and for good reason. When you consider the price for the package, it's pretty much everything any normal 9-5 working person could ask for in a vehicle: It has power windows, power seats, maybe even Apple Play! Not the nicest interior and some of the nit-picky details are probably not as "crafted by hand," but the wood panels look good enough. Introducing the Standard series.
The Standard is going to have more modern 1911 upgrades, without the price skyrocketing. All standards are going to have a dovetail cut front sight, novak style cut rear sight, extended beavertail grip safety, extended thumb safeties, and some checkered grips. Everything that you could ask for, for a price point that you can tell your significant other the price you actually paid.
A LOOK AT THE ULTRA SERIES OF FIREARMS
Let's go ahead and fast-forward to the big promotion you've been waiting for. Your business takes off and all the pieces have fallen into place. Welcome to the world of luxury. We are now looking around for that dream Pepto-pink Cadillac that we have always wanted: All the bells and whistles that go along with the leather interior, real stained wood panels, and the cloud-like feel when you're cruising down the road. This is what the Ultra series is like… minus the whole car side of things.
With the Ultra, you are going to get all the upgrades that you could possibly want in a 1911, and they are going to be coming right out of the box: High visibility fiber optic front sight, an adjustable rear sight, ambidextrous thumb safeties, G10 grips and even a magwell on the bottom of the gun to help with faster reloads. This is what it's all about.
Now that you have a better understanding of some of the differences, maybe it's time to use our firearms search feature to find a model that works for you.