Meet the VR82: A Powerhouse Shotgun in 20GA
Posted by Team Armscor on Oct 21, 2022 6 Minute Read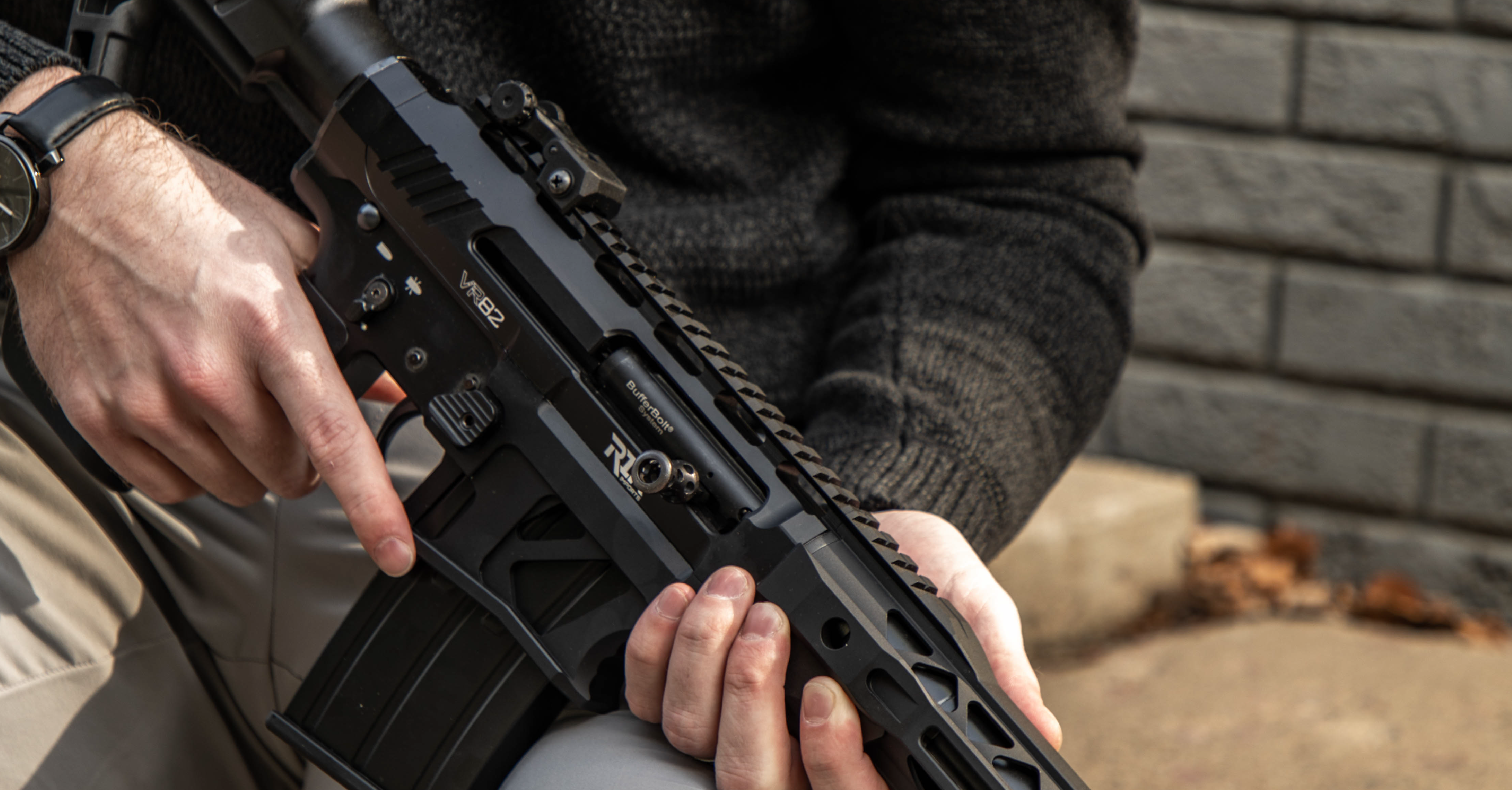 When it comes to shotguns, you have a slew of options to choose from. But if you're looking for a customizable 20GA built on an ergonomic platform you already know and love, the only one you'll need to seriously consider is the VR82. From home defense to field performance, from experienced shooters to newbies, this firearm serves a variety of needs.
Here's what makes this shotgun better than most.
The VR82 is modeled after the highly successful VR80
We call the VR82 the VR80's "little brother." Why? It features a number of the the same attributes that make the VR80 attractive…just in a 20GA instead of a 12GA. For example, the magazine-fed VR80 shares premium 7075 T6 aluminum construction for long-lasting durability and reliability. Like the VR80, it's also highly customizable, meaning it's compatible with most aftermarket accessories.
Familiar shotgun ergonomics: AR-style controls
Like our VR80, the VR82 features AR-stylized controls that make it feel and function similar to the AR platform. You get the form and feel of an AR with all the benefits of a shotgun. For those already familiar around the AR-15 rifle, this makes the VR82 ideal for applications like home defense because you don't have to build muscle memory around a new weapon configuration. You want to be ready when the moment demands it—and our VR82 helps you get there.
A shotgun that's easy on the shoulder
Let's face it: a 12GA round is great if you want to reach out and touch something (or someone) but it's also hard on your body if you shoot a lot of rounds. That can turn younger hunters off of the sport and it can wreak havoc on older hunters who may deal with joint issues. The 20GA VR82 is ideal for young hunters who may not have the frame or strength to manage a 12GA all day—and for older hunters looking to give their shoulder a break.
What's more, we've worked to make this gun as light as possible. The VR82 features lightening cuts combined with an eighteen-inch barrel to reduce recoil.
VR82 is a magazine-fed shotgun
For the shooter who wants to reload quickly and without hassle—or wants to efficiently swap out the type of shot they're using in a few seconds—there's nothing better than a magazine-fed shotgun. Not only does it provide you the option to slam in a new magazine whenever you're dry, you also have a variety of capacity options to meet your specific needs.
Customize this VR82 shotgun
The VR82 is great for the novice and tinkerer alike. It's great right out of the box for newer shooters or those who like to keep their firearms lean and mean. That said, the VR82 is built for customization for all the bells and whistles you can imagine.
It comes picatinny rail-ready to mount various sights, lights, lasers or whatever else you may want. Leave it as-is or go ahead and glam it up. It's your call and the sky is the limit.
The VR82 is capable in the field or in your home—and no matter what your application or specific needs, it won't disappoint. We get it: We're biased because we manufacture this beauty. If you're still skeptical, you don't have to take our word for it. Here's what some others are saying about the VR80's "little brother."
Armscor VR82 20 Gauge Shotgun Review
VR82 Shotgun from RIA Imports: What's Hot in Shooting