The VR Lineup: Tactical Shotguns for Home Defense, Hunting & Range Day
Posted by Team Armscor on Jan 3, 2022 6 Minute Read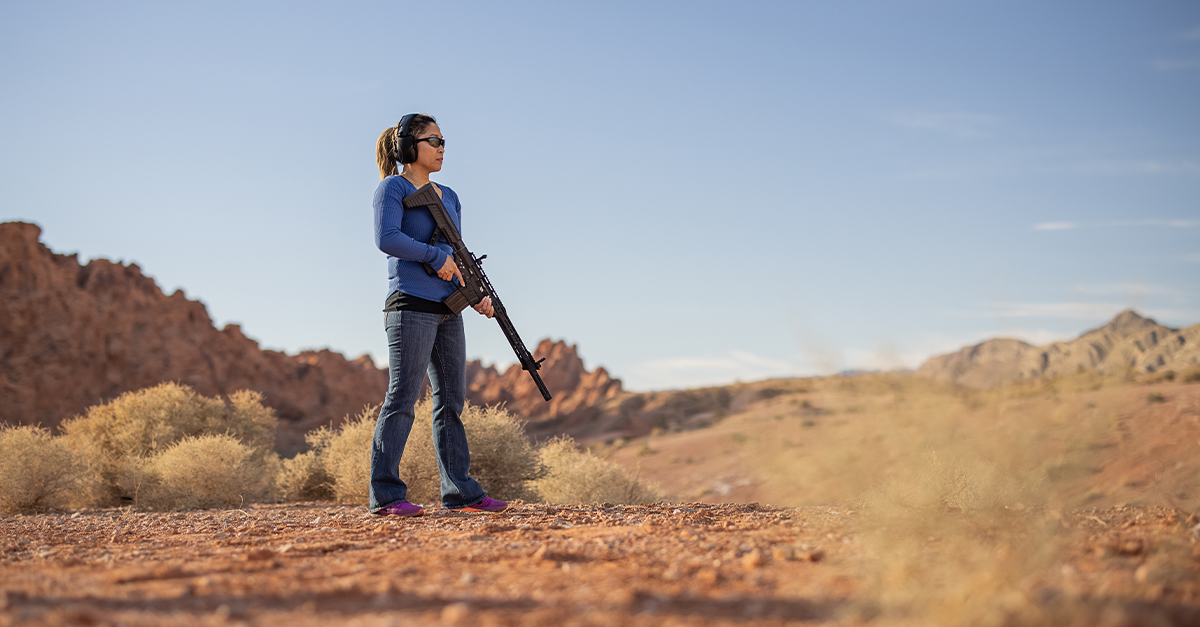 Experts and consumers both agree that shotguns are an optimal weapon. Their wide range of applications and technical abilities make them a true force to be reckoned with. Whether you're using your shotgun for home defense, hunting or for range day fun — they get the job done. The VR series also gets the job done but with style. RIA Imports has an impressive and growing lineup of tactical shotguns, including the brand new VR82. Read on and learn about all the VR lineup can do.
Here's why you need a tactical shotgun in your arsenal.
Reasons for RIA Imports
Power
Shotguns have a large stopping power that rifles and pistols just can't achieve with one shot. A higher stopping power is especially beneficial for novice and inexperienced shooters. You don't need to worry about power when you're shooting a shotgun. Shotgun slugs have the ability to carry all the gunpowder's power over 100 yards effectively. Hit targets harder and farther away.
Capacity
Nowadays, the classic hunting shotgun just doesn't cut it. That's why every piece for the VR line is magazine fed with a 5+1 capacity. Magazines make reloading and firing easy as can be and keep you in control. If you want to ramp up your game even more, you can opt for extended mags and take full advantage of your semi-auto weapon. A box-fed shotgun… you just can't beat it.
Functionality
The VR-series is utilitarian — it has it all. One of the best things about the VR series is its ergonomics and overall feel. Who doesn't want a customizable shotgun in the style of the AR platform? You can find personalized forends, flip-up sights, ambidextrous controls and more for the VR lineup.
Choosing and Using
There're plenty of reasons for going with the VR series. So, how are you going to choose and use your shotgun? Let's go over this stellar line.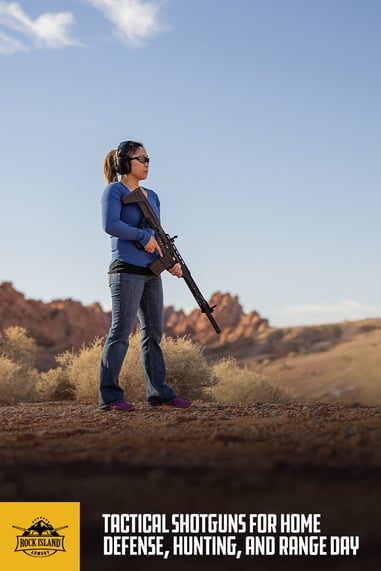 The VR60 is the first of the VR series and has that old-school look shooters have come to appreciate. The controls mimic the M16 rifle, making for easy operation and familiar function. Removable A-2 style carry handle allows for quick conversion to a flat top.
Reliability, accuracy, power. You'll get all these traits and more with the modern and innovative VR80. It's sleek design and intuitive controls make it a must-have. The good news is that the VR80 is easy to use and easy to master.
The VRBP-100 12ga shotgun offers ideal strength, length, and versatility all in one package. RIA made this bullpup shotgun as compact as possible without sacrificing firepower.
VRPA40 brings the pump action to the VR family. The pump of a shotgun is about as recognizable as thunder and lightning. It lets intruders know that you aren't messing around — that you're willing to defend your family, possessions and yourself.
You've come to love the VR80, and it's time to get to know its little brother. The VR82 shotgun, which comes in 20 gauge, offers fun for a wide variety of shooters. Its capability and versatility prove that big things can come in smaller packages. The VR82 has lightening cuts combined with 20GA 18" barrel for a lightweight, fast handling, making it a quicker shooter.
Home Defense
A home defense shotgun must be versatile. It needs to be reliable, accurate and quick. The VR series passes that criteria with flying colors. Fast operation is key for home-defense scenarios and semi-automatic shotguns are the best option. In the right hands, a tactical shotgun is the ultimate home defense tool.
Hunting
Smooth shooting and plenty of power makes the VR series a suitable hunting gun. Modern features make for fun, modern hunting. You'll be happy to take a lightweight shotgun into the field.
Range Day
On top of both those applications, the VR series is full of shotgun fun. To be on top of your home-defense or hunting game, you've got to bring your shotgun to the gun range. Putting in the work will give you the edge in the field or in your home. Practice makes perfect, and the VR series is just plain fun to shoot.
Quality is at the forefront of Rock Island Armory. If you want to try something new, innovative and proven — check out our new product page for updates on all the new products coming out this year.