Rock Island Armory's Shotgun Series: A Comprehensive Guide
Posted by Team Armscor on Sep 21, 2023 8 Minute Read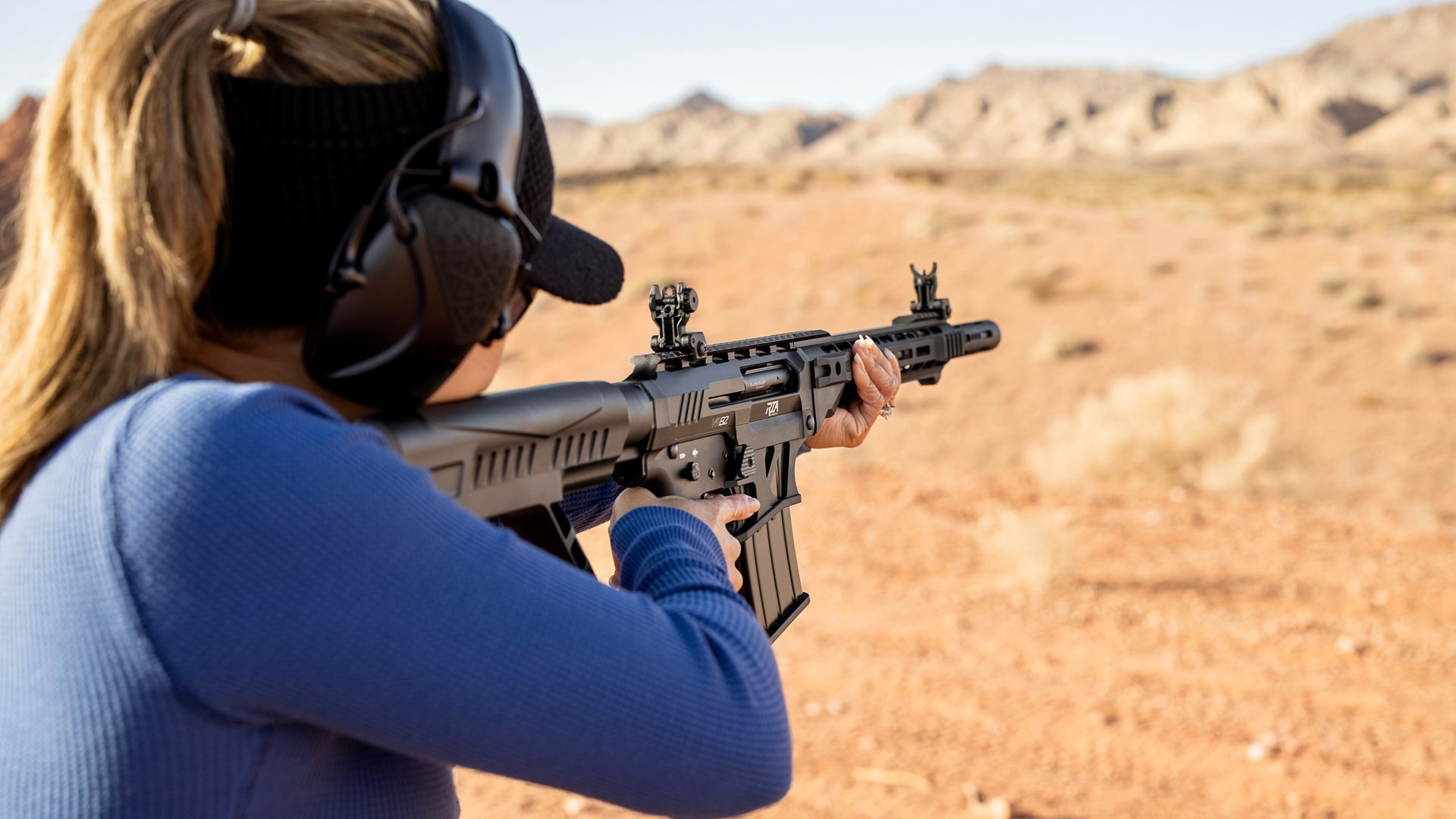 In the world of firearms, few weapons embody versatility and power quite like shotguns. Whether you're a seasoned hunter, a competitive shooter or a homeowner seeking reliable home defense, the right shotgun can make all the difference.
In this blog, we dive into the offerings from Rock Island Armory's shotgun series, exploring the crucial role they play in ensuring you have the perfect tool for your intended purpose. From hunting to self-defense and everything in between, choosing the right shotgun is a skill that blends functionality, precision, and personal preference. Read on as we break down various types to help you find the best one for your needs.
VR Series Shotguns
The VR series of shotguns fuses the ergonomic style of the AR platform with the power and versatility of a shotgun. This series is magazine-fed, making them ideal for fast reloading and competition shooting. In other words, it's a lean, mean, customizable machine.
VRPA40 12GA 5RD – A formidable choice for home defense. Crafted from durable 7075 T6 aluminum, it boasts a magazine-fed system with a 5+1 capacity for 2-3/4" and 3" shells. The VRPA40 is also compatible with other RIA VR Series Shotguns, offering superior performance at an economical price point.
VR80 12GA 5RD – The VR80 12ga shotgun is ideal for shooters seeking a versatile and cost-effective semi-automatic shotgun with AR-15 ergonomics. See the VR80 in action by checking out reviews from Sootch100 and hickok45 on YouTube.
VR60 Shotgun Standard 12GA 5RD – Suitable for hunters and sport shooting enthusiasts, the VR60 arrives with chokes and a magazine, and it can be converted to a flat top with its removable A-2 style carry handle.
VRF14 – This groundbreaking semi-automatic short barrel firearm hosts a pistol-style grip for that hip-shooting 12GA action for self-defense. It's not just about the 5-round mag; it's also compatible with VR-Series 9- and 19-round mags. Plus, this firearm isn't a shotgun, but it's included on the list given its caliber.
All-Generations Series Shotguns
An "All-Generations" shotgun is designed to be versatile and adaptable to the needs and preferences of individuals from various age groups and experience levels. Here are a couple of options to get you started:
All-Gen 12GA – This versatile 12GA shotgun is great for all generations, featuring adjustable options like a patent-pending stock and an ergonomic forend. With a lightweight design, 18" & 26" barrel options, 5+1 capacity, and a 3" chamber, it's ready for any situation. Read a review by the Gear Report

here

.
All-Gen 20GA Pump Action 26" – Great for all generations, this 20GA shotgun offers adjustability with a patent-pending stock and ergonomic forend. Its lightweight aluminum receiver, 26" barrel, 5+1 capacity, and multiple choke tubes ensure readiness for any situation with a 3" chamber.
All-Gen 410GA Pump Action 26" – A versatile 410GA shotgun with Patent Pending Stock, ergonomic forend, lightweight aluminum receiver, 26" barrel, 5+1 capacity, and interchangeable choke tubes for all-generation shooters in any situation.
Pump-Action Shotguns
Whether you're hunting, shooting for sport, or securing your home, the pump-action shotgun's manual operation and time-tested design make it a top choice. Here are a couple of strong options for pump-action shotguns that might be perfect for your needs.
TPAS Pump Shotgun 12GA 5RD – The Trench 1897 Pump Shotgun: A modern-day classic replica with a durable steel receiver, an 18.5" 12GA barrel, 5+1 capacity, a sling, and a stylish black shiny finish – a timeless firearm built to last. Click here to read The Truth About Guns' review.
Meriva Standard Pump 12GA 5RD – Whether it's for home defense or on-the-go needs, the Meriva Standard 12 GA shotgun, with a 3" chamber, 18.5" barrel, and synthetic stocks featuring a recoil pad, offers a compact and lightweight design suitable for both situations.
Carina Field Walnut 12GA 5RD – Your trusty companion with a solid reputation for lasting durability. Featuring an aluminum receiver, Walnut stock, and a vent rib barrel, it's chambered for both 2 3/4" and 3" shells.
Single-Shot Shotguns
The single-shot shotgun, with its minimalist design and straightforward functionality, serves as a testament to the enduring simplicity of firearms. Whether it's introducing a novice to shooting, pursuing game with precision, or minimizing recoil in specialized tasks, the single-shot shotgun offers a unique set of advantages.
Traditional Single Shot 12GA 1RD – Featuring a vented rib barrel with a chromed interior, this shotgun stands as a formidable choice, and that's before you factor in the added assurance of a limited lifetime warranty that matches the gun's durability. Watch the review from mixup98 on YouTube.
Traditional Single Shot 410 GA 1RD – With its vented rib barrel and chromed interior, this shotgun boasts unmatched quality, and it only gets better when you consider the included limited lifetime warranty that aligns with the shotgun's enduring performance. Plus, it offers versatility with two different butt pads, accommodating various lengths of pull for maximum comfort. See it in action from SONOFABOOMER on YouTube.
Semi-Automatic Shotguns
Rock Island Armory capitalizes on a trusted and dependable shotgun design, integrating contemporary technology to meet various sporting, self-defense and tactical demands.
Lion Tactical SA 12GA 4RD – The SA Shotgun Tact is a reliable 12GA shotgun with an inertia-style action, lightweight aluminum receiver, and an 18.5" vent rib barrel for versatility in sporting scenarios. It accommodates both 2 3/4" and 4" shotshells. Watch the review from Montana Johnson's Outdoor Adventures on YouTube.
Lion Bronze SA Real Tree Max-5 12GA 5 RD – The LI-ON Bronze SA Real Tree MAX-5 is a reliable 12GA shotgun with a lightweight aluminum receiver, 5+1 capacity, and versatile 28" vent rib barrel, ideal for hunting with 2 ¾" and 3" shotshells.
Take Your Best Shot(gun)
From our diverse range of models to advice on selecting the perfect shotgun for your needs, this guide equips you with the knowledge and confidence necessary to make the right decision. Whether you're a seasoned shotgun enthusiast or a newcomer to the world of firearms, RIA's commitment to quality and dedication to providing essential information make us your trusted partner in your pursuit of the ideal shotgun. Explore your options, weigh the features that matter most to you and take your shot on the perfect firearm for your needs.