Choosing the Right Rock Island Armory Firearm for Your Needs
Posted by Team Armscor on Apr 26, 2023 7 Minute Read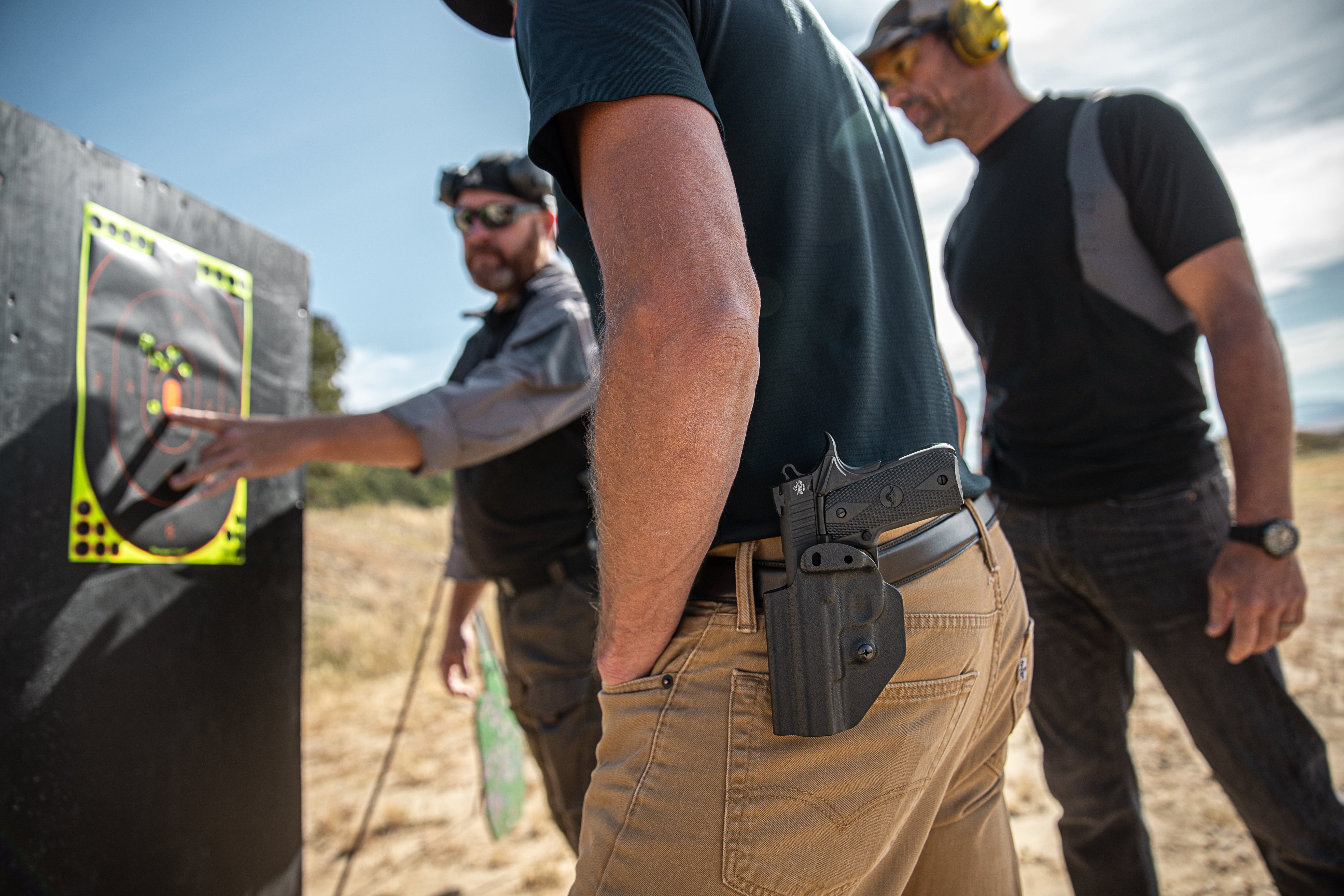 We all have needs, and they often change over time. It's nothing personal, but maybe it's time to branch out a little bit. It's totally normal to experiment. But, where to begin? That's the real question. Let's say you're a home defense expert but know nothing about bagging game. Making the jump isn't as easy as picking "any old rifle." As you know, it's an investment – and you want to make the right one.
Picking that perfect firearm can be daunting – and our vast library makes that more challenging. Don't worry, that's why we're here. In this blog, we've broken down a few different firearm types to help you find what you're looking for – or you didn't know you needed, in your next great firearm decision.
Why Do I Want a Firearm?
Before we look at different firearm types, first, you need to ask yourself, "Why do I want a firearm?" Hopefully, this is something you've asked yourself already. If not, now is a good time to start. There are a good number of reasons that range from home or self-defense to competitive shooting.
Self-Defense
Concealed carry is an important factor when it comes to self-defense. You want to be protected but you don't want anyone to see you have a firearm on you and cause unnecessary unease. We have some recommendations for the best concealed carry, whatever your needs:
STK100 – The STK100 has an aluminum grip that has just enough weight to reduce recoil while being comfortable enough to carry all day. It's textured 1911-like grip also gives you greater control in quick situations.
BBR 3.10 9mm – This new Baby Rock has a 3.10" barrel and weighs in at 1.62lbs loaded. It includes stable low profile angled sights designed for consistent accuracy and reliability. Add comfortable dovetail grip safety and G10 grips and you have a lifelong compact 1911 at a great price.
BBR Standard 380ACP 7rd – This baby is the lightest of the bunch, coming in at 1.62lbs. Its 3.75" barrel and stable low profile angled sights make it perfect for accuracy and reliability. It's a lightweight, life-long companion.
Rock Ultra CCO 45ACP 7rd – The Rock Ultra CCO hosts and shorter, more compact Officer-grip Aluminum frame, which minimizes its chance of visibility on your person. It retains a full-length guide rod and battler ready G10 tactical grips allowing for greater control.
Home Defense
Defend your castle. When it comes to home defense, the two most common firearms platforms are either shotguns or pistols. Each of these choices comes with its own set of qualities and limitations. To get a deeper understanding of what to consider when picking either, we recommend you visit our home defense page. Here, we're going to give you a couple of our top recommendations for a home defense firearm:
TAC Ultra CS 45ACP – If you want something with a history of proven firepower, this pistol is right up your alley. Best of all, you can pack in 14 rounds instead of just eight. Mount a flashlight to the accessory rail to top it off for home defense.
VRPA40 – The VRPA40 lets intruders know that you're not messing around. It brings the thunder with its 12GA 5+1rd capacity. It also has a built-in heat shield, making it unmatched when compared to other shotguns.
TCM – Part of our patented Armor Series, the TCM hosts a diamond-like carbon coating designed to drastically increase reliability, durability and performance. It's so easy to handle, anyone in the family can use it.

Recreational Shooting
Sometimes, there's no better reason to invest in a firearm other than for some good ol' fashioned fun. With a Rock Island Armory firearm, you can add a little spice to your range day. Here's a few suggestions you'll want to consider when you pack your range bag:
GI Standard MS 45 ACP 8rd – The GI Standard MS 45 ACP is a great representation of the original US GI combat issue 1911 and chambered in 45 ACP. Its smooth, slim designs make it quick on the draw, and its 4.25" barrel makes it compact for concealed carry and accuracy.
All-Gen 12GA 18" – While this is a great shotgun for home defense, it's also perfect for your home away from home: the range. This shotgun takes efficiency and reliability to new heights with its supreme ergonomics tested forend, 18.5" barrel and 3" chamber.
TM22 Rifle – Built to the newest standard, the TM22 18" 22LR 10rd works for all generations. It's made from 7075 airplane grade aluminum, and it's compatible with AR-type grip, commercial buffer tube adapter, top rail, and forend that takes most after-market accessories. No shortcuts. All power.
TM22 Feather – RIA's new-age rifle does everything the traditional TM22 does, only lighter. The TM22 Feather is built with polymer furniture, features an adjustable stock, rear handle with front bead sight and target barrel performance.


Hunting
All it takes is one good shot. If you're looking to hunt, bring along one of our hunting guns to help you get it done. Here are a couple of our recommended shotguns and sidearms to help you get an idea.
Pump Action Field Walnut 12GA – The Pump Action Field Walnut 12GA is an efficient and reliable no-nonsense 12GA Pump Action shotgun. It's packaged elegantly with Walnut finish with a 26" barrel, plus modified, and improved choke tubes making this a hunting shotgun that can approach any situation.
Semi Auto 12GA Real Tree Max-5 – 12GA Semi Auto shotgun features a lightweight aluminum receiver and 5 + 1 capacity. Packaged with Real Tree MAX-5 finish, it comes with lightweight polymer furniture and 26" barrel and it's chambered for both 2 ¾" and 3" shotshells.

The Choice is Yours
There's a firearm for every occasion. But which one do you invest in? Ultimately, that choice comes down to you. If you're looking for a firearm for home or self-defense, recreational shooting or hunting game, Rock Island Armory and Armscor has more than enough options to help you get started.