Staying Safe: Owning a Gun for Home Defense
Posted by Team Armscor on Jun 30, 2022 4 Minute Read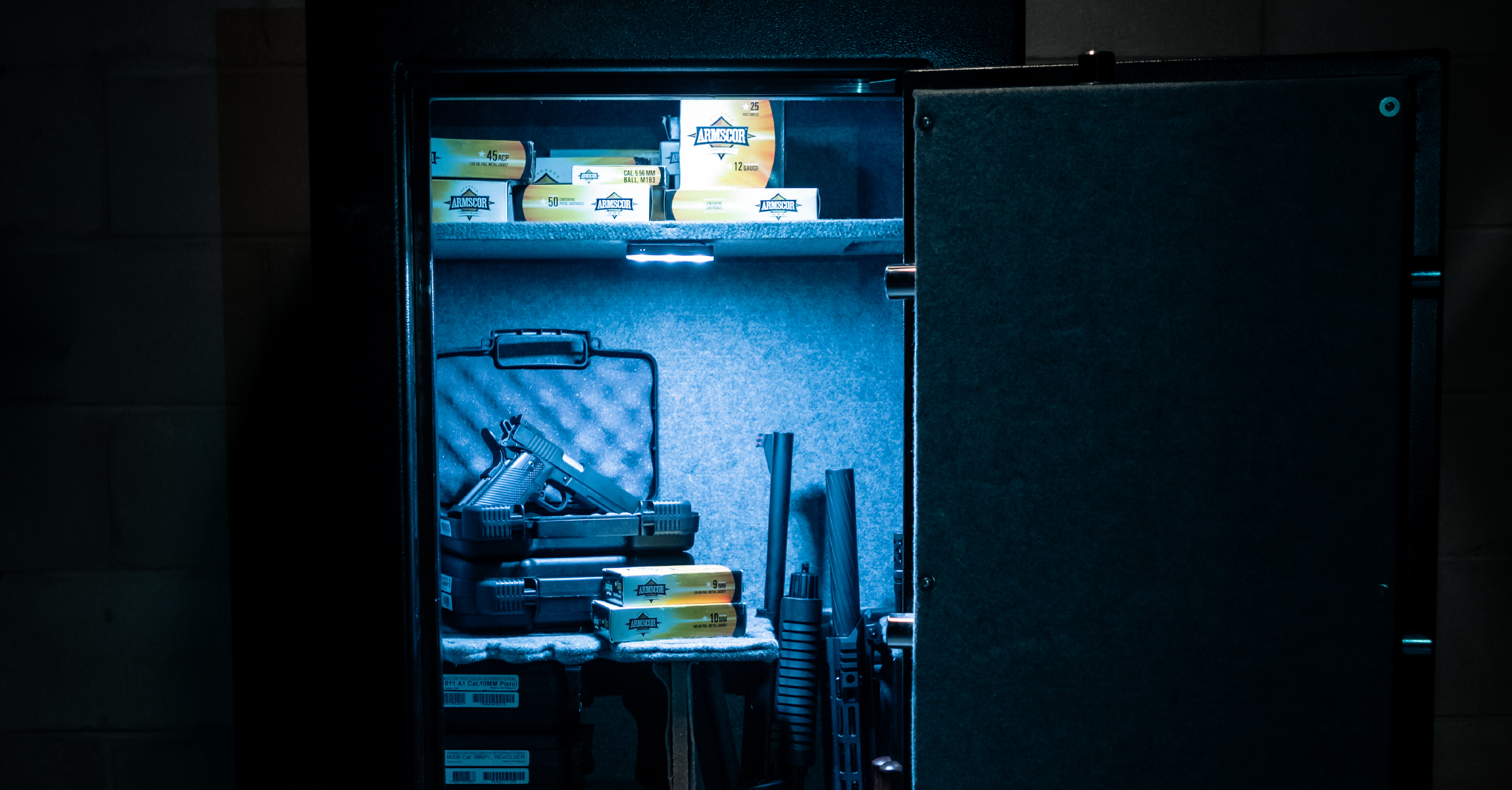 Pulling the trigger on your first gun purchase is a big step in every gun owner's life. But, as the age-old saying goes: with great power comes great responsibility. In the right hands, a gun is a tool capable of taking and defending life. In untrained, unprepared or unskilled hands, a gun can be a liability.
Responsible gun ownership begins with asking the right questions. Here are a few things to keep in mind to keep you and your loved ones safe around your firearm.
ARE YOU PREPARED TO USE IT?
Many shooters today purchase their firearms for self-defense purposes. If this is you, you need to seriously consider if you are ready to use your gun defensively to protect yourself and others. Mental preparation is critical. Are you really ready to discharge a firearm if someone breaks in? Do you understand your state's self-defense laws? Do you have a plan in place? Being mentally prepared for defensive gun use is something that takes time and introspection. You need to factor all of it in.
DO YOU HAVE A SAFE WAY TO STORE IT?
Every responsible gun owner should have a gun safe or a comparably safe and secure location to store their firearm—especially if they live in a home with young children.
Trigger Locks are an inexpensive safety option for unloaded guns.
Steel, heavy gun safes are prime for keeping firearms away from unauthorized users. New gun safes are as reliable as they come.
Lock Boxes are great for housing pistols and revolvers. Since lock boxes are small, they're also quickly accessible. Just be sure to keep the keys secret and safe from unauthorized users.
IF YOU HAVE KIDS AT HOME
Children are curious by nature, and a gun that's simply hidden in a drawer or under your bed will almost certainly be found by an inquisitive child.If you do have kids at home, you'll also need to educate them on firearm safety—and the new rules. Here are a few topics you should cover with them.
Guns are powerful tools. In the wrong hands, they have the potential to be very harmful.
Never touch a gun. Children should never play with guns; they are not toys.
If you see a gun, leave the area. Seek safety immediately.
Tell an adult if you ever see a gun. Once a child is a safe distance from the firearm, they should notify an adult immediately.
DO YOU TRUST YOURSELF TO HANDLE IT SAFELY?
Owning a gun does not mean you know how to properly handle it. Gun ownership and gun safety go hand-in-hand, and it's important that, as a gun owner, you take the safety elements of your role seriously. What does that mean? It means following rigid trigger discipline; it means always keeping your gun aimed in a safe direction; it means always being aware of whether or not your gun is loaded and it means always using the proper safety equipment. These are the baseline responsibilities for gun ownership.
Beyond that baseline, responsible gun owners participate in regular firearm training, including practicing drills at the gun range, to help keep their skills sharp and safety top of mind.
A FEW LAST THINGS
Here are some additional tips to follow to help ensure a safe home.
Clean your firearms after coming home from a trip to the range.
Place firearms in proper storage immediately after arriving home.
Double check your firearms carefully before putting them into storage.
Defending your home and family: It's one of the most noble reasons to own a firearm. But owning a gun for self-defense should never been taken lightly. Make sure you prepare yourself, your family, and your house for this major responsibility.