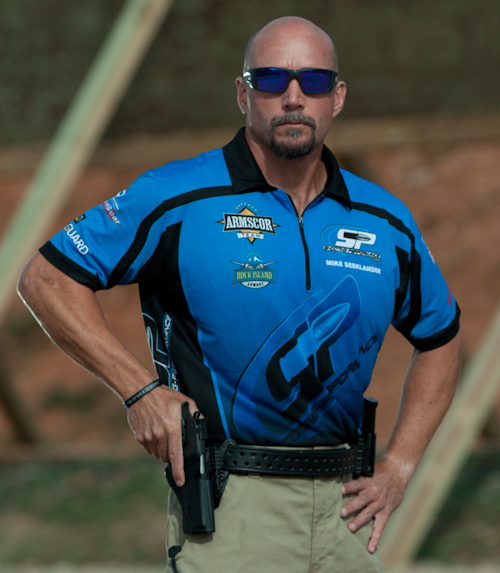 Las Vegas, NV (January 13, 2014) – Building on its popular video series "On the Range," Armscor today announced that Mike Seeklander will star and provide insights and a comprehensive review of shooting fundamentals for shooting and self -defense enthusiasts.
The 7 episodes of the season will draw on Seeklander's own training series with a focus on the basics of shooting from grip, muzzle control, stances, reloading and competitive vs. self defense scenarios.
Seeklander provides a wealth of expertise from his background as a champion competitive shooter, U.S. Marine Corp combat veteran, law enforcement officer and as an instructor in self-defense training. Seeklander most recently won the International Defensive Pistol Association Back Up Gun Nationals that focuses on real world self-defense scenarios.
"Knowing the proper ways of handling and shooting are a critical part of the gun ownership experience," said Martin Tuason. "We're thrilled with the popularity of our "On the Range" series and really looking forward to what Mike Seeklander brings for our viewers."
Seeklander has authored and produced books and videos on defensive handgun training and competitive shooting. Viewers may also recognize him from his TV appearances on "The Best Defense" the History Channel's "Top Shot" series.
Past seasons have featured other Team Armscor members including championship shooters Eric Grauffel, JJ Racaza and Athena Lee.
Past episodes of "On the Range" can be seen on the Armscor YouTube channel. To learn more about Armscor, visitwww.armscor.com. More information about Mike Seeklander and his self-defense training can be found atwww.shooting-performance.com.
Season 3 Episode of On the Range